Serving Denver, Pueblo & Colorado Springs for over 40 years
Motorcyclists often face an uphill battle when trying to secure compensation after an accident. Insurance companies may have unfair biases against motorcyclists and they use these biases to reduce the settlements. Adjusters may propose a low-ball settlement to an injured motorcyclist that is just a fraction of what they need to help them recover from their injuries. If you've been injured in a motorcycle accident, you don't have to deal with the insurance company alone. When this happens, you need an experienced motorcycle accident attorney on your side.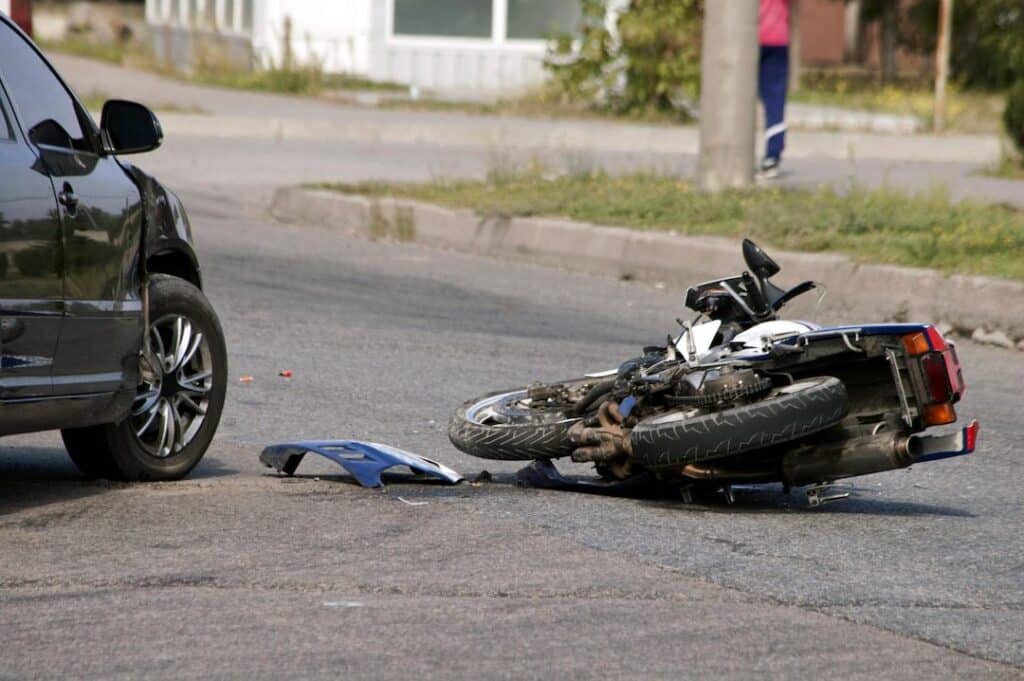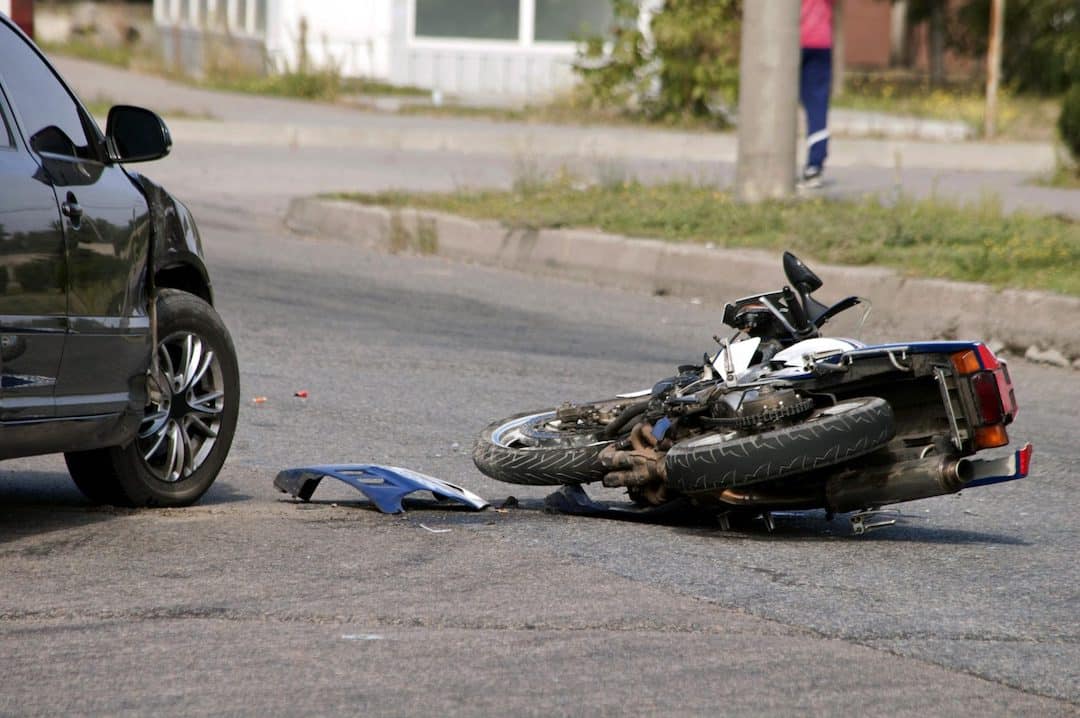 After an on-the-job injury, many injured workers don't believe that they need an attorney on their side. After all, the law entitles them to benefits, right? While this is true, an attorney can be invaluable along the way. Your attorney will be able to advocate to ensure that you receive the maximum amount of medical care and workers' compensation benefits you are entitled to. Your attorney will also work to ensure that your future is protected and that you are not rushed back to work too quickly after an injury. If you are unable to return to your job or if you are permanently disabled, then your attorney can help you file for disability benefits.
Motorcycle accident cases are rarely cut and dry. They often involve serious and life-changing injuries that require a lifetime of medical care. Any settlement you agree to must include compensation for all of your long-term needs, as well as any past expenses. To achieve the best results, hire an attorney to represent you during this time. A skilled motorcycle accident attorney will investigate your accident closely and speak with medical professionals, police officials, and accident reconstruction experts to build a case that is designed to obtain maximum compensation.
For over 40 years, the motorcycle accident lawyers at McDivitt Law Firm have been helping injured motorcycle accident victims put their lives back together again after a serious accident. This experience helps us to quickly build a solid case for our clients that is designed to recover maximum compensation. After an accident, we work quickly to get your bike repaired and ensure that you have the money you need to pay for your medical expenses both now – and in the future. While we make every attempt to settle motorcycle accident cases out of court, we are experienced litigators who aren't afraid to go toe-to-toe with large insurance companies.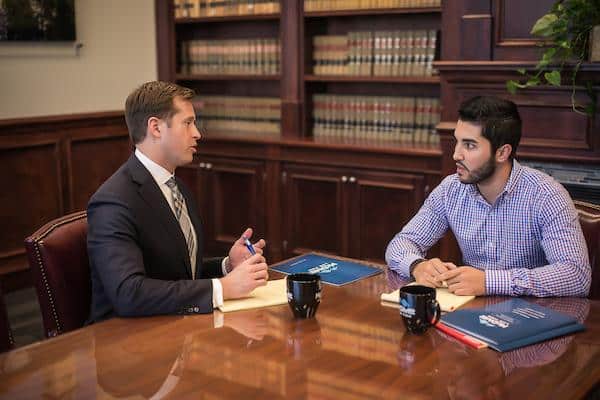 According to the National Highway Traffic Safety Administration, 5,286 motorcyclists were killed in 2016 alone, representing a 5.1% increase from 2015. Due to a motorcycle's low profile, motorcyclists often sustain serious injuries when they're involved in an accident with another vehicle. That's why motorcyclists are 28x more likely than passenger car occupants to be involved in a fatal accident. Even when a motorcyclist survives the crash, they are often left with chronic pain and suffering and permanent disability.
What to do after a motorcycle accident
After a motorcycle accident, it can be difficult to know where to turn for help. Hiring an experienced motorcycle accident lawyer is key to obtaining the money you need to put your life back together. Immediately following your accident, the first thing you should do is call 911. This enables both the police and emergency medical technicians to arrive at the scene of the accident. A police report is valuable after an accident and motorcycle accident victims often require medical assistance immediately to stabilize their injuries and reduce the risk of complications.
After you have called 911, your next call should be to an experienced Colorado motorcycle accident lawyer at McDivitt Law Firm. Our attorneys can help you during this difficult time. We will negotiate with insurance companies on your behalf and protect your rights throughout the legal process.
Common Causes of Motorcycle Accidents
75% of all motorcycle accidents involve a collision with another vehicle on the road. Of those accidents, 66% are caused by other drivers violating the motorcyclist's right of way. In fact, the failure to detect and recognize motorcyclists on the road is the predominating cause of motorcycle accidents in the United States.
Common causes of motorcycle accidents include:
Left turn in front of motorcyclist: This accident occurs when other drivers simply fail to recognize a motorcyclist on the road and turn left directly into the oncoming motorcyclist's path. Inattention and distraction are most notably to blame for these accidents.
Changing lanes into motorcyclist: Passenger vehicles and commercial trucks have blind spots that block their view of motorcyclists nearby. As a result, they may change lanes directly into a motorcyclist, causing serious injuries.
Rear-end accidents: Drivers who are driving distracted may fail to notice a motorcyclist stopped at a red light or an intersection. As a result, they may rear-end the biker. Even rear-end motorcycle accidents that occur at low speeds can cause significant injury.
Dooring accidents: Parked drivers can inadvertently open their car door into the path of an oncoming motorcyclist. Failure to look closely for motorcyclists is the number one reason these accidents occur.
Drunk drivers: Alcohol is a factor in 50% of all motorcycle accidents. Never drink and drive and watch closely for other drivers on the road who may exhibit signs of intoxicated driving.
Speeding: Speeding is a major cause of motorcycle accidents. When drivers or motorcyclists drive above the posted speed limit, they reduce their chances of seeing and reacting to other drivers, debris, or defects on the road. Accidents caused by excessive speed are more likely to be fatal.
Motorcycle defects: Poorly manufactured motorcycles and parts can be the cause of horrific motorcycle accidents. Manufacturers of those defective products can be held liable for accidents.
"McDivitt should be the kind of attorney that all clients get. My case manager was outstanding and did a great job. My attorney did everything he could do and provided great customer service. He took a bad experience and turned it around."
Get compensation for your motorcycle accident injuries
You won't pay unless we get the compensation you deserve for your injuries. We will only take your case if we think we can help. We work on 
contingency
, which means we will fight to recover the greatest compensation for your case, and we only get a fee when we win for you. In Colorado, motorcycle accident victims can seek to collect compensation for both economic and non-economic damages. Economic damages can include medical expenses, lost wages, bike damage repair, and loss of future earnings. Non-economic damages can include pain and suffering and PTSD.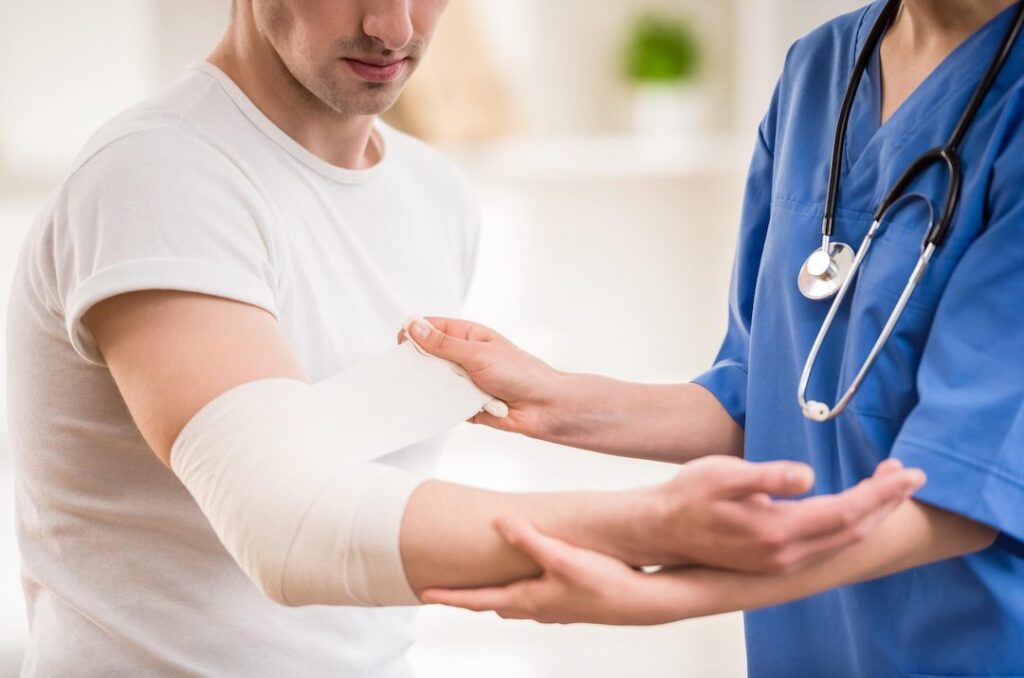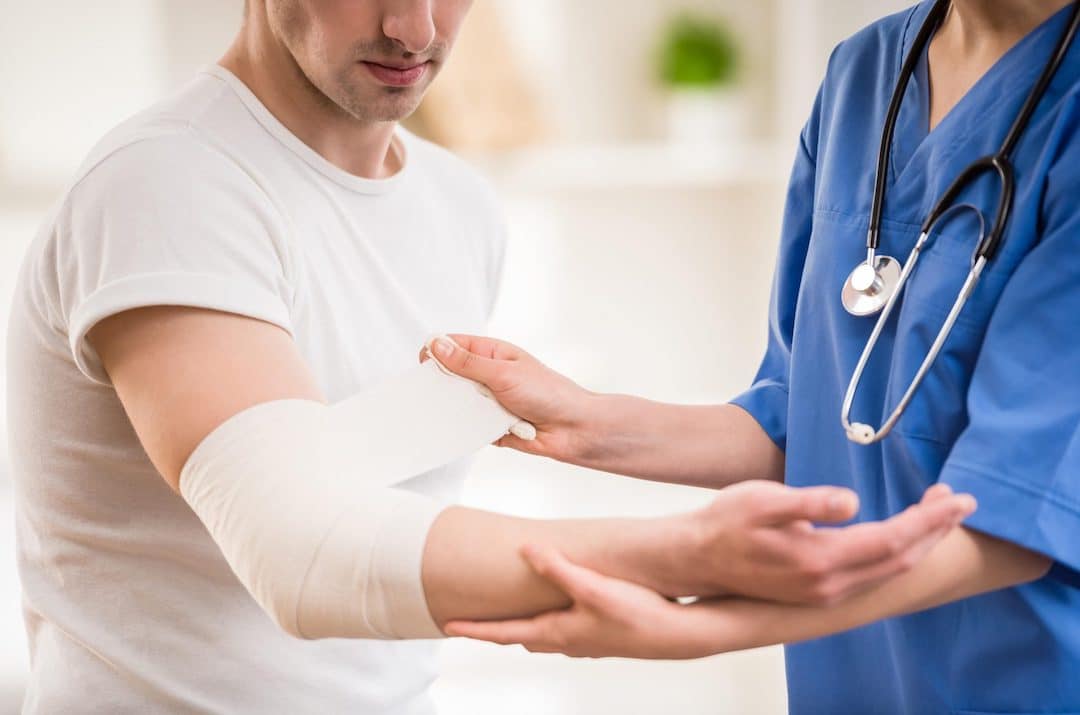 The lawyers at McDivitt Law Firm understand the complications that can arise after a motorcycle accident. We know that the injuries motorcyclists face can be severe and life-changing. Our lawyers have successfully represented motorcycle accident victims who've sustained numerous injuries, such as:
Traumatic brain injuries: Traumatic brain injuries are some of the most serious injuries a motorcyclist can face after an accident. Symptoms of a traumatic brain injury include loss of balance, memory problems, mood changes, dizziness, fatigue, headaches, and nausea. Failure to diagnose a serious brain injury can be fatal.
Spinal cord injuries: Spinal cord injury victims require over $230,000 to manage medical expenses in their first year alone. These injuries are often critical and can result in a lifetime of long-term assistance with basic daily activities. From cervical spinal cord injuries to lumbar spinal cord injuries, victims may experience a wide range of symptoms including paralysis, numbness, difficulty breathing, difficulty with motor function, and nerve pain.
Road rash: Road rash occurs when a motorcyclist slides across the pavement, damaging the layers of their skin. Road rash is often traumatic and can result in serious skin damage and disfigurement. Third-degree road rash often requires victims to undergo skin grafts and reconstructive surgery.
Road rash: Road rash occurs when a motorcyclist slides across the pavement, damaging the layers of their skin. Road rash is often traumatic and can result in serious skin damage and disfigurement. Third-degree road rash often requires victims to undergo skin grafts and reconstructive surgery.
Disfigurement: From road rash to burns, motorcycle accident victims may suffer from mild to extreme disfigurement after a crash. These injuries can cause low self-esteem and depression and accident victims will need money to pay for reconstructive surgery and therapies in order to heal.
Amputation: Motorcycle accident victims may sustain such serious trauma to their extremities that it necessitates the need for an amputation. When this occurs, accident victims will need money to pay for costly prosthetics and therapies to re-learn basic tasks, such as writing, walking, or driving a car.
Internal organ damage: Due to the impact and the forces the motorcyclist endures, internal organ damage is common. From liver damage to internal bleeding, these injuries can cause serious and life-threatening complications. Common injuries to your organs include aorta aneurysms, internal bleeding, pneumothorax, and ruptured spleens.
Broken bones: When a motorcyclist is thrown from their bike in a serious accident, their bones can be shattered beyond repair. They may need to undergo multiple surgeries and may be required to miss months of work as a result of their injuries. In some cases, fractures can be so severe that they require an amputation of the extremity.
Psychological Injuries: Being involved in a motorcycle accident can be a frightening ordeal. Motorcycle accident victims often suffer from PTSD, depression and anxiety after their accident and many find it difficult to ever ride again. When this occurs, you need compensation to help pay for therapies, medications, and the emotional pain and suffering you must endure.
You deserve fair compensation
If you were a driver or pedestrian injured in a motorcycle accident, you should not have to suffer financial consequences on top of the physical and emotional damages. The civil justice system exists to protect your rights, and our legal team at McDivitt Law Firm chose to specialize in personal injury law because they're passionate about defending the rights of Colorado residents.
Motorcycle Accident Frequently Asked Questions
At McDivitt Law Firm, we have a proven track record of success representing injured motorcycle accident victims and their families. Many of the attorneys and staff at McDivitt Law Firm ride, and for over 40 years we have helped obtain millions of dollars for injured motorcyclists in accidents throughout the state of Colorado. From the moment you step into our office, you will see why so many injured accident victims choose us to represent them after a devastating crash. Check out what our past clients have to say about working with McDivitt Law Firm.
We're There When You Need Us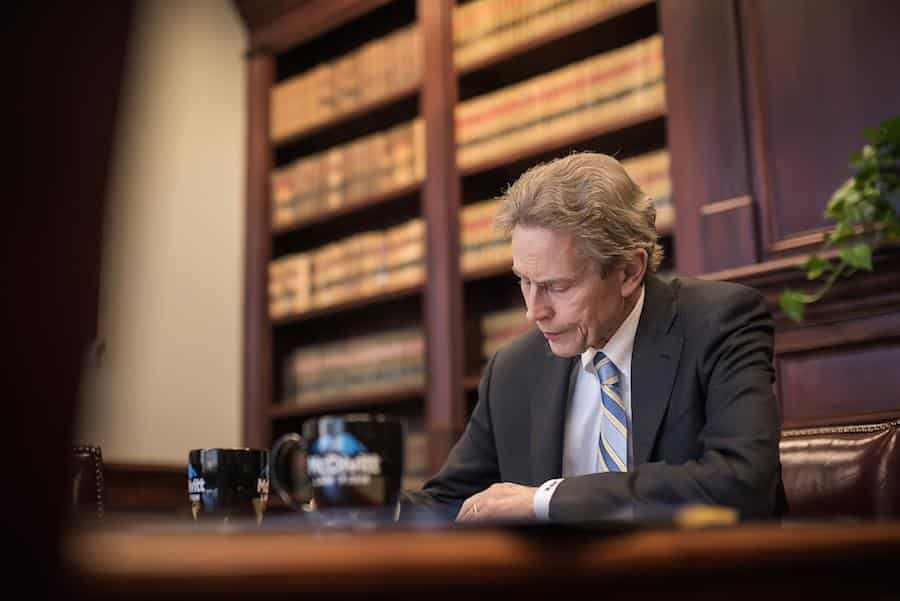 Motorcyclists can suffer severe—even life-threatening—injuries, and the medical expenses associated with the accident can be extensive. Each McDivitt Law Colorado motorcycle accident lawyer can help fight for the money you need to fully recover.
After a motorcycle accident, know that you are not alone. At McDivitt Law Firm, we have offices conveniently located throughout Greater Colorado. With offices in Downtown Colorado Springs, Denver, and Pueblo, our attorneys are ready to assist you in a moment's notice. For over 40 years, we have successfully recovered millions for our motorcycle accident clients. We offer free consultations, so you can better understand your rights and options.