If you have been involved in an accident there are two main reasons why you should see a doctor as soon as possible.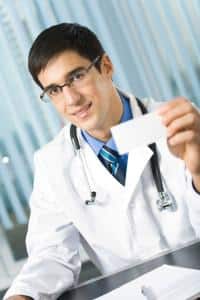 1.  You never know what the shock of a vehicle collision might have done to you.
Some people don't even suffer a scratch from a car accident, but significant trauma to their nervous system or internal organs could go unnoticed initially.
It is therefore essential that you visit a doctor following a car accident, no matter how minor you think it is.
A simple check-up to see how your body is handling the tension, stress and adrenaline rush after the accident is always in your best interests.  It sometimes takes several days – or even weeks – before pain appears.
A doctor will be able to document your injuries and help you get the treatment that you need.  If you wait too long to seek medical attention, it will be harder to prove that your injuries are the result of the car crash. Delaying treatment you could seriously impact the amount of money an insurance company will pay you in the event of a claim.
2.  Not visiting a doctor right away may send the wrong signals.
Insurance companies generally assume that if you didn't seek medical attention immediately, you weren't that hurt — or possibly you weren't injured at all.
Insurers have standard criteria that they use to evaluate all types of car accidents, and one of those criteria is initial medical treatment.
Insurance companies and juries will not believe you are in pain just because you say so. They need to read about your pain in your medical records. When insurance companies and juries review your records, they will be looking to see how soon you reported pain after an injury and how long you continued to report that pain.
Seeing a doctor after your accident and following the steps outlined above will enhance your ability to get the money you need and deserve for your injuries.
If you have been involved in an auto accident, contact one of our experienced Colorado injury accident lawyers at McDivitt Law Firm by calling toll free at (877) 846-4878, or complete a free online case evaluation here.
Your first consultation is free, and you won't owe us anything until we collect money for you.