Serving Denver, Aurora, Pueblo & Colorado Springs for over 40 years
If you or a loved one have been bitten by a dog, the Colorado dog bite lawyers at McDivitt Law Firm can help. Our law firm has over 40 years of experience helping families in Colorado hold negligent dog owners responsible for not properly minding their pets. McDivitt Law Firm will fight for you and your family to ensure that you receive compensation for medical bills and any pain and suffering that may arise.
Do I need an attorney after getting bitten by a dog?
Homeowners and renters insurance policies often cover dog bites, although not all dog breeds are insurable. Breeds such as Pitbull and Staffordshire Terriers, Rottweilers, Chow Chows, Great Danes, Perro de Presa Canario, Akitas, Alaskan Malamutes, German Shepherds, Doberman Pinschers, and Siberian Huskies are often eschewed by insurance providers due to their aggressive tendencies. Getting attacked by an uninsurable dog means that a lawsuit may be required in order to recover all damages associated with your injuries. Pet owners are responsible for their animals and all injuries they inflict.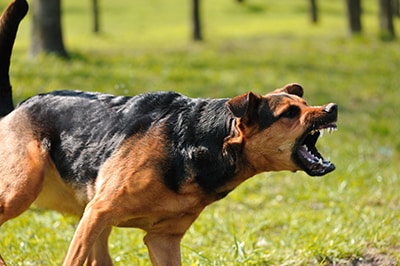 Why choose McDivitt Law Firm
For over 40 years, the dog bite lawyers at McDivitt Law Firm have supported dog bite victims and their families as they heal from this traumatic and physically damaging experience. We are able to quickly build a solid case for our clients that is designed to recover maximum compensation. After a dog bite, we work quickly to get you and your loved ones the money you need to pay for medical expenses and recovery. While we make every attempt to settle dog bite cases out of court, we are experienced litigators who aren't afraid to take on large insurance companies and hold negligent dog owners accountable for their lack of care.
A two-and-a-half-year-old girl was playing at a park when a dog bit her on her cheek. As a result, her mouth was forced to become much smaller due to the subsequent scar tissue from the bite and the necessary stitches. For clarity, picture speaking out of one side of your mouth. It was difficult to brush her teeth on the injured side of her mouth, which we at McDivitt knew would create a significant amount of potential future issues and lasting damage for her life. Because her face was significantly changed, the attorneys at McDivitt Law Firm provided a plastic surgeon's estimate for future remediation. The settlement ended up being close to half a million dollars.
This is one of many successful cases McDivitt Law Firm has won on behalf of our clients. Dog bites may cause lasting physical and emotional damage, but with our help, we will get you and your family the justice and compensation you deserve for a far better quality of life.