For years, McDivitt Law Firm has been filing lawsuits on behalf of individuals affected by water contamination in various parts of Colorado. These cases began in El Paso County, including Security, Fountain, and Widefield. In 2019, testing showed contamination in Woodmen Valley, as well as parts of the Denver-metro area. These cases are filed against The 3M Company, Tyco Fire Products L.P., and others. The contamination is believed to be from firefighting foam used in military training exercises near the affected areas. Residents who have been exposed to the contaminated water may have an increased risk of developing one of the following diseases:
Residents who have been exposed to the contaminated water may have an increased risk of developing one of the following diseases:
Hypercholesterolemia (high cholesterol)
Pregnancy-induced hypertension (including preeclampsia)
Testicular Cancer
Thyroid Disease
Ulcerative Colitis
If you have questions about the water contamination lawsuits, please contact McDivitt Law Firm for more information.
July 2023 Update: Significant developments were recently announced in the AFFF Products Liability Litigation. Following negotiations, a groundbreaking $12.5 billion settlement agreement has been reached with 3M, the defendant in this national litigation case. This begins the process of rectifying faulty infrastructure and preventing further damage.
As part of the settlement, 3M has agreed to pay a minimum of $10.5 billion, with a maximum potential payout of $12.5 billion, to resolve numerous lawsuits related to the contamination of drinking water systems across the United States with harmful per- and poly-fluoroalkyl substances (PFAS). This financial compensation intends to support water providers in conducting water testing, undertaking immediate cleanup efforts for drinking water supplies, and funding ongoing maintenance to ensure the safety of drinking water. The settlement amount will be disbursed over a span of 13 years.
This groundbreaking agreement signifies a major milestone in the pursuit of justice for those affected by PFAS contamination and underscores the commitment of McDivitt and its partners to advocate for the rights and well-being of individuals and communities impacted by such hazardous substances.
***Please know that time may be running out to make a claim, so please call the McDivitt Law Firm water contamination help line at 719-999-9000 to get the justice you deserve.
February 2020 Update: A report released Monday, February 24 says that the Perfluorooctane sulfonate (PFOS) and Perfluorooctanoic acid (PFOA) chemicals have not spread to the drinking wells southeast of the Air Force Academy. The news is positive for residents in those areas concerned about their drinking water. The levels tested were below or in the non-detectable range, according to the report released by the Air Force Academy. The Air Force plans to continue testing and will do "expanded Site Inspections" to assess the potential risk to drinking water wells south of the Academy. If you are a concerned resident in that area or outside that boundary, you can call us at McDivitt Law Firm. More information is available at KKTV.
September 2019 Update: Areas that have tested positive for contaminated groundwater now include vicinities near the Suncor Oil Refinery, Buckley Air Force Base, Sand Creek corridor, and regions west of Boulder. If you own property in one of these areas or have used well water from these areas, we recommend you switch to bottled water immediately and contact McDivitt Law Firm. You may be eligible to join a lawsuit against the manufacturers of the firefighting foam that is believed to have contaminated your groundwater. More details about this latest finding of "forever chemicals" in Colorado can be found in an article from The Denver Post.
August 2019 Update: It has been discovered that the groundwater near the Air Force Academy in Colorado Springs is contaminated with the same chemicals that have tainted an aquifer in southern El Paso County. So far, four locations on the base have tested positive for high levels of toxic chemical exposure. There are plans to test the drinking water wells in the Woodmen Valley area to determine the reach of the contamination. At press time it is unclear as to how many wells or individuals could be affected by contaminated water. If you use well water from Monument Creek near the Air Force Academy, do not hesitate to call McDivitt Law Firm along with health officials and drink bottled water instead of tap water for the time being.
August 2018 Update: Representatives from the Environmental Protection Agency visited Colorado Springs in August 2018, as one of three stops on a nationwide listening tour to hear from community members affected by pollutants in their water. McDivitt Law Firm was on hand to learn more about what the EPA is planning to do to protect residents from being exposed to toxic compounds in the future. An article in The Colorado Springs Gazette outlined the steps the EPA is taking at this time.
March 2018 Update: McDivitt has received many inquiries from community members in the area concerned about their pets who may have fallen ill from the contaminated water. Unfortunately, pets are not included in the lawsuit. KKTV has covered the story.
January 2018 Update: CBS News recently spoke with McDivitt Law Firm and a few of its clients about the water contamination found in the Fountain, Security and Widefield areas. For the latest on this case, and to hear personal stories from residents who believe they have been adversely affected by the contaminated water, please see the story from CBS This Morning.
In a report released by the Air Force on Tuesday, July 25, 2017, it was confirmed that there are multiple sites on Peterson Air Force Base which tested positive for high amounts of perfluorinated compound (PFCs) contamination. PFCs are chemicals that are found in numerous products, including firefighting foam. The Air Force has used this foam for several decades to put out fires in firefighting training drills. McDivitt Law Firm is investigating whether this foam could have seeped into the groundwater and eventually been transported in the local drinking water. With all of the current information regarding the contaminated water in the Fountain, Security and Widefield area, McDivitt Law Firm does intend to file a suit against the manufacturer of the firefighting foam.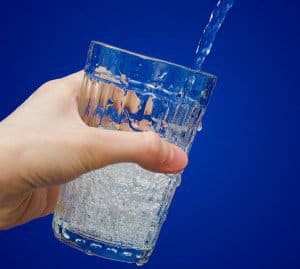 Several water tests conducted in the communities of Fountain, Security, and Widefield have confirmed the presence of perfluorooctanoic acid (PFOA) and/or perfluorooctane sulfonate (PFOS) in the public drinking water supply. If you live or own property in this area you may have property damage or potential personal injury claims. PFOA and PFOS are perfluorinated chemicals (PFCs), which are substances often used in manufacturing and industrial settings for their useful properties, including fire resistance and oil, stain, grease, and water repellency. PFCs are used to make things like carpets, clothing, fabrics for furniture, paper packaging for food and other materials that are resistant to water, grease, or stains. According to the EPA, these chemicals are of particular concern as they have been shown to be toxic to laboratory animals and wildlife. An EPA advisory panel unanimously recommended that PFOA should be considered cancer-causing, and the International Agency for Research on Cancer (IARC) has classified PFOA as "possibly carcinogenic to humans."
For more information, you can also reference our El Paso County Contaminated Water FAQ page. 
In May of 2016, the EPA lowered its health advisory levels (the levels recommended) for certain PFCs, including PFOA, in drinking water. The EPA lowered the level to 70 parts per trillion. They did so over concerns regarding low birth weight, as well as, studies linking PFC exposure to kidney and testicular cancers. Results from 95 samples taken in El Paso County have revealed elevated levels of PFOA and PFOS in the drinking water supply. In some instances, the levels were 20 times higher than the levels recommended by EPA guidelines.
These chemicals have been linked to various diseases and cancers including:
Kidney Cancer
Liver Disease
Testicular Cancer
Ulcerative Colitis
Thyroid Disease
High Cholesterol
High Blood Pressure
Fertility Issues (Pregnancy issues, miscarriages, low birth weight)
Liver Disease
Unfortunately, at this time researchers don't know what the long term medical outcome may be for those exposed to high rates of PFOA. If you own a private well in the Security/Widefield/Fountain area and it has not been tested or exceeds the EPA's health advisory, please consider other sources of water. For an interactive map to see if your area contains elevated levels of PFC please click here. McDivitt Law Firm has been serving those injured due to others' carelessness and negligence for decades. As a member of the Southern Colorado community, McDivitt Law Firm wants to make sure that those who may have been exposed to these toxic chemicals are aware of potential lawsuits against those responsible for the exposure.