Serving Denver, Pueblo & Colorado Springs for over 40 years
Major car accidents are life-altering. Here in Colorado, an accident during your commute along I-25, on your way to the mountains via I-70, or just around the busy streets of Denver can cause permanent damage to your health.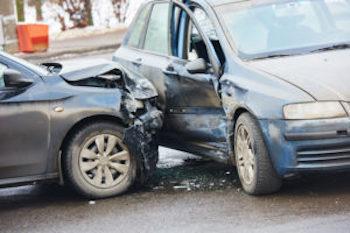 If you've recently been in a serious car crash, finding the best Colorado car accident attorneys should be your second highest priority (right after getting the necessary medical help). Here at McDivitt Law Firm, we specialize in the most severe and complex car crashes. We remain 100% focused and committed to only the people who need us most. We have been representing some of the most severely-impacted car crash victims in Colorado and recovering them millions of dollars for over 40 years.
So, if your life has been turned upside-down by a car crash, read on to learn how we will fight to get you compensation for your medical expenses, time off work, and psychological trauma.
You don't have to do it alone
After being injured in a car accident, you need to take care of yourself and focus on healing – both emotionally and physically. You shouldn't have to worry that you won't get the compensation you need and deserve to cover your lost wages, medical bills, and other damages.
Unfortunately, insurance companies will attempt to offer you the lowest possible settlement for your injuries. Without the right lawyer on your side, they may not offer you enough money to pay for all of your medical expenses and long-term care. You don't have to fight this alone; we can help.
Our car accident attorneys are experienced in negotiating fair settlements with insurance companies and, when necessary, fighting for clients' rights in court. Our attorneys will be able to protect your rights to compensation during this time, so you can focus on your recovery.
We're good at what we do. We only take the largest and most complex car accident cases because we know we have the expertise to handle them.
We have over 40 years of experience representing injured car accident victims in Colorado.
We obtain maximum compensation for our clients on a regular basis.
We work tirelessly to negotiate with insurance companies and we make every attempt to settle our cases out of court whenever possible. But we still build every case as if we are going to trial so that we are prepared to bring it to court if necessary.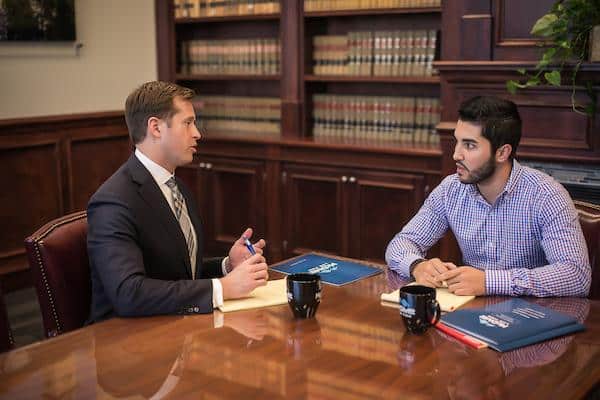 Steps to take after an accident
The 
steps you take after a car accident
can significantly affect your ability to file a claim and collect the compensation you deserve. Even when there is minimal damage to your vehicle or you believe that you are not injured, it is important to call 911 and seek medical attention immediately. Some major car accident injuries don't show symptoms until days or weeks later. You should also contact us as soon as you can. The sooner you contact a lawyer, the stronger your case may be. Our attorneys can start building your case immediately and ensure that you meet any critical deadlines for filing a claim. Types of car accidents we help with:
Serious rear end accidents
High-impact head on collisions
Side impact or T-bone accidents
Rollover accidents
Distracted driving accidents
Drunk driving accidents
Accidents with uninsured or underinsured motorists
Hit and run accidents
Causes of car accidents in colorado that seriously injure people
Distracted Driving – One of the fastest-growing causes of car crashes in Colorado today is distracted driving. These car accidents can be caused by a driver fiddling with the radio, talking to passengers, and, of course, using cell phones. As more drivers attempt to multitask on their smartphones while driving, car crashes are escalating. The American Automobile Association estimates that up to 50% of all serious car accidents are caused by distracted driving. From text messaging to checking social media, any task that takes attention and focus off of the road is a distraction.
Impaired Driving – The increase in impaired driving is heartbreaking. The National Highway Traffic Safety Administration reported that in 2015, drunk driving killed 28 people and injured 6,693 people each day. Driving under the influence of alcohol or drugs is against the law and can affect not only those in the car, but other drivers on the road. Alcohol and drugs can have such an upsetting impact in our day-to-day lives and with those we love – these substances can be especially detrimental when used while driving.
Speeding – Speeding is one of the main causes of serious car accidents in Denver and surrounding areas. The insurance Institute of Highway Safety estimates that 900 drivers per day are killed in excessive-speed related accidents.
"My attorneys and case manager proved to be competent, interactive, and effective in the handling of my case. The firm's personality comes across as being both professional and friendly. I would recommend McDivitt Law Firm to my business associates, family, and friends."
Get compensation for your Colorado car crash injuries
We believe you shouldn't have to pay an attorney unless they get the results you deserve. So, by choosing us, you won't pay unless we get the compensation you deserve for your injuries. And we will only take your case if we truly think we can help. We work on contingency, which means we will fight to recover the greatest compensation for your case, and we only get a fee when we win for you. Some victims of car crashes walk away without physical injuries, but many victims sustain complicated and critical injuries after an accident. Here are some of the severe car crash injuries we help with:
Broken Bones: Broken bones are one of the most common car accident injuries. While many bones can heal naturally, sometimes more complicated surgeries are required.
Traumatic Brain and Head Injuries: Brain and head injuries can be very serious, and sometimes difficult to diagnose. Common car accident injuries include concussions, traumatic brain injuries (TBI) and mild traumatic brain injuries. Common symptoms of a TBI can include headache, nausea, fatigue or drowsiness, difficulty sleeping, dizziness or loss of balance, sensory problems, memory or concentration problems, and/or mood changes. Even a mild TBI is serious, so if you experience any of the above symptoms, seek medical attention immediately.
Neck Injuries: Whiplash would also be categorized as a neck injury. Other neck injuries include pinched nerves (cervical radiculopathy) or herniated discs.
Chest Injuries: These auto accident injuries occur when you receive a blow to the chest. It is important to determine whether the pain in your chest stems from the force asserted against you during the crash or if there is an underlying heart problem.
Leg and Knee Injuries: Typical knee injuries that occur from a car accident are PCL or ACL tears or swelling, dislocation of the knee, ruptured tendons, or hyperextension of the ligaments. Typical leg injuries can occur at the thigh, hip, or ankle, and unfortunately, can be very painful.
Back Injuries: Back injuries after a car crash can be very serious, especially when they affect the spine. Many injuries to the back include a sprain to the thoracic or lumbar areas, or a herniated disk (a displaced spinal disc). After a car accident, extreme injury to the spinal cord can result in total or partial paralysis.
Internal Organ Injuries: Internal organ injuries often occur after a car accident because the body violently shook upon impact in the crash. Common injuries to organs are abdominal aorta aneurysm, internal bleeding, pneumothorax (broken rib and punctured lung), or ruptured spleen.
Psychological Injuries: Not all injuries from a car crash are physical – some are psychological. Many people suffer from anxiety or PTSD after an accident, which can be very serious and life-altering for a victim of a car crash.
Why insurance companies are not on your side
Insurance companies are responsible to their shareholders, not you. Their primary obligation is to generate profits – something they can't accomplish if they make generous settlement offers to accident victims. In many cases, you won't be a client of the insurance company offering a settlement, and the company will have no reason to show you any generosity or fairness other than to avoid a lawsuit. These companies have deep pockets and large legal teams, which is why it is so vital to hire an experienced car accident attorney in Colorado,
Remember, you deserve fair compensation
If you were a driver, passenger, or pedestrian injured in a car accident, you should not have to suffer financial consequences on top of the physical and emotional damages. The civil justice system exists to protect your rights, and our legal team at McDivitt Law Firm chose to specialize in personal injury law because we're passionate about defending the rights of Colorado residents.
"My attorney is very personable, exceptionally knowledgeable, and most importantly, he does what he says he will. A pleasure to work with. I highly recommend him."
Colorado car accident frequently asked questions
Our track record speaks for itself. We have helped injured clients in Denver, Colorado Springs, and throughout Colorado obtain hundreds of millions of dollars. We offer compassionate yet aggressive legal representation from the moment you hire us. Our clients are never just a case number, which is why so many of our past clients continue to refer friends and family members to us for help. Check out what our 
past clients had to say
 about working with McDivitt Law Firm.
We're here when you need us
It's hard to negotiate fair terms with an insurance company if you are dealing with them by yourself. They have abundant resources and large legal teams on staff. We offer a free consultation that will help you understand your rights and options without obligating you to work with us any further.
With offices in Downtown Colorado Springs, Denver, and Pueblo, our car accident attorneys are ready to assist you in a moment's notice.