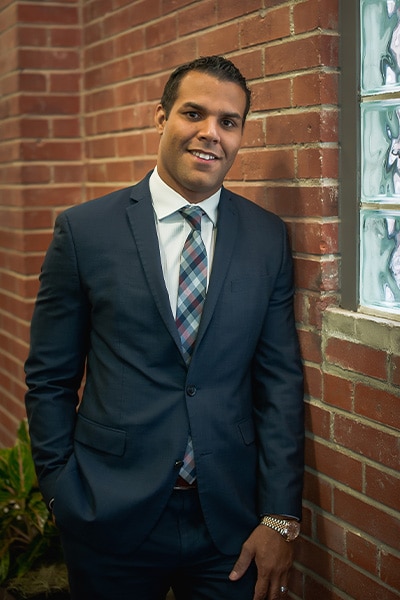 Edward Lomena, who grew up in New York City, decided to become a lawyer after he had a bad experience of his own with an attorney. He was young when a family friend referred him to a seemingly helpful lawyer. "It turned out they weren't, and I could never get in touch with them," he said. "It was a difficult process and it ended up hurting me. I realized I could do a better job than that." He pursued a career in law, vowing to do good work for his clients.
He thought he would go into corporate law, but fell in love with trial law. The judges at one of his trial law competitions in school asked him to join their new firm when he graduated. It happened to be a personal injury firm and Edward has been practicing personal injury law ever since.
Edward previously represented insurance companies in personal injury cases. "So, I know where they're coming from and I can explain to my clients how the insurance companies work," he said. "A lot of clients, when they come through the door, they're sort of broken. They've been through a lot and the insurance companies are bullying them. They don't know what to do. They come to us to even the score." That's what Edward aims to do for his clients. "I want you to know you're working with someone who has your back," he said. "I want to bring you back to a position of power."
Edward chose the McDivitt Law Firm because he appreciates the respect the firm has for its clients. "More than any other firm I've worked at, McDivitt really cares about their clients," he said. McDivitt Law Firm's foremost goal is to make clients feel so well served that they'll tell their friends and family.
"Excellent law firm who is on the top of their game!! Communication about my case step by step was superb. Madelayne and Edward are fantastic! I would recommend this law firm to anyone with a car accident. They've done their job very professionally. You won't be sorry giving a call to McDivitt Law Firm."
Professional associations and memberships