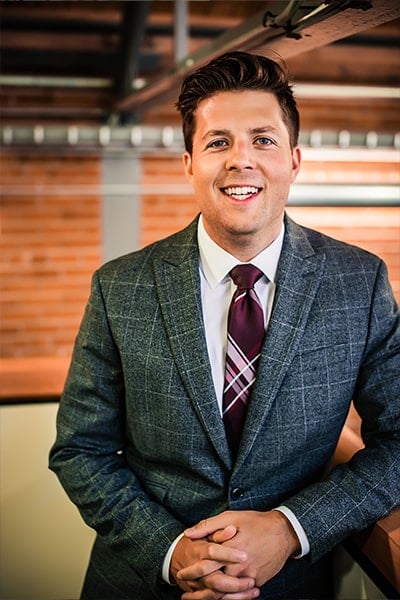 Tony Tracy was the second person in his extended family to graduate college. After graduating from Drake University with a degree in Broadcasting, he was ready for the next challenge. Because of his previous volunteer efforts, Tony knew he wanted to practice an area of law where he would be able to help the less fortunate.
"I don't think the average person really understands the legal system or gets the equal access to the justice system that we're all supposed to have," Tony said. "And that was really important to me." He explored several different practice areas when he was in law school in Nebraska. But personal injury, workers' compensation and social security were his heart. "It was an opportunity where I could help regular people — people like me," he said.
Tony approaches each client as an individual. "No two people are the same," he said. He likes to listen to clients' stories and get to know them. He picks up on details and notices things in the narratives that can help his clients' cases.
Tony chooses to work at the McDivitt Law Firm because he likes the culture in the office. "People are outstanding," he said. "You don't feel stress from other people even when you have a busy workday. I also love that the clients always have access to us."
"Can't say enough about the professionalism I experienced with Tony and the team. They come with the highest recommendation from me. They were outstanding in aspect of the way my case was handled."
Professional associations and memberships