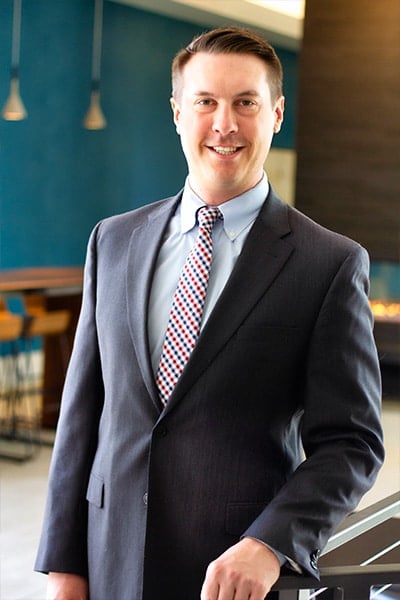 Jordan grew up in Tulsa, Oklahoma and attended The University of Oklahoma for his undergraduate degree. After receiving his bachelor's degree in Political Science, he attended the University of Denver Sturm College of Law where he earned his Juris Doctorate.
Jordan's inspiration to become an attorney comes mostly from his grandfather, who was the Deputy Investigator in Caddo County, Oklahoma. From an early age his grandfather's involvement in solving high stakes cases and testifying at jury trials really inspired Jordan from a young age. "Inside of a court room has always been better than any movie or show," says Jordan. "It is real life, as real as it gets."
Jordan was particularly interested in personal injury law because he believes that corporations often profit by treating people poorly. Corporations like insurance companies take advantage of injured individuals when it comes time to pay for claims or assist in the aftermath of an accident. Jordan wanted to fight these corporations on behalf his clients who deserve to be fairly compensated after being injured.
When asked how he approaches his cases Jordan says, "I strive to get to know every one of my clients on a personal level. Knowing what they like to do in their free time is integral to representation. Often, these simple joys of life, are the very things that are taken away by the negligence of another person. Having a keen understanding of those things is the best way to explain a client's injuries and the impact on the client's life to the jury."
Jordan believes that there is an overwhelming sense of pride within McDivitt Law Firm. "What sets us apart is not only reflected in the work we do, but the way we treat one another. There is tremendous support from the whole team, which allows us to provide an elevated client experience."