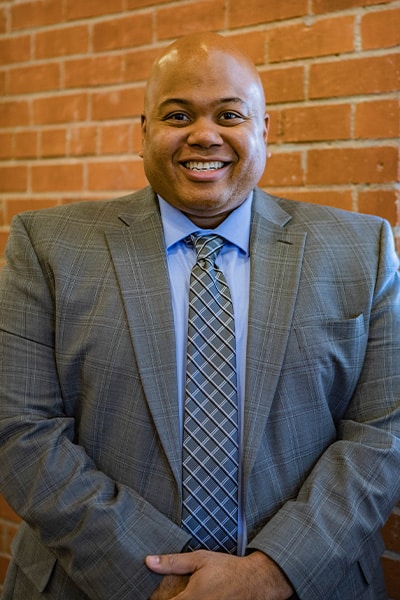 Chris Philips credits his mom and dad for his dedication and passion to service and to helping people. "My mother was a teacher, and my father was a Baptist minister. They were all about empowering and uplifting the community." Chris says he got his value system from them, and that inspired a lifetime of helping others. Chris started as a teacher for Teach for America.
After graduating law school went to work as a public defender. In 2015, Chris moved to Colorado and worked for a few years representing insurance companies. This line of work eventually brought him to his true calling: personal Injury law.
Now, he has seen how insurance companies work and knows he is in a unique position to be able to know how to fight for someone that has been injured by no fault of their own.
Chris says if you are fighting for someone and you are passionate about what they are going through, you will get great results.
He is proud to work at McDivitt Law Firm where he says the firm believes in compassion and results and understands that the two ideas go hand in hand.
Chris loves the mountains and the Colorado weather. Coming from the flatlands of Mississippi, he says the view of the Rocky Mountains will never grow old.
Chris did his undergraduate work at The University of Michigan and got his law degree from Chicago Kent College of Law.