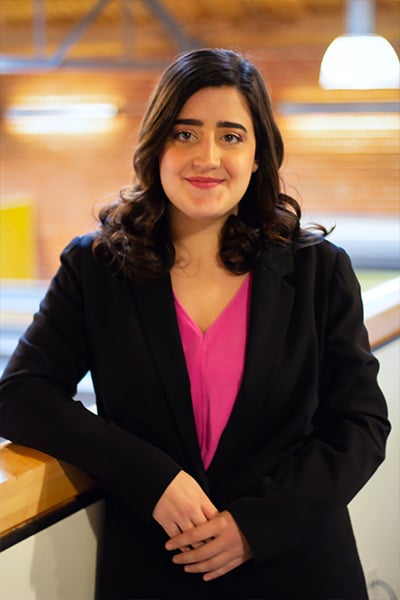 Bethany Foster has a passion for helping people gain equal access to the legal system. As an attorney, Bethany is excited to be fighting for justice by taking on insurance companies and creating an even playing field for her clients. "Bethany's passion and dedication made her stand out to us at McDivitt," says Chief Operating Officer David McDivitt.
Bethany's desire to help people and provide organization during chaotic times is what drew her to the personal injury field. "Personal injury law aligns with my personal beliefs of protecting individuals against corporations, whether that be chemical companies tainting water supplies or insurance companies taking advantage of people after an accident. As a plaintiff's attorney in the personal injury field, I get to spend every day doing exactly that. In the Mass Torts department, I worked on thousands of cases which helped me achieve that goal. Now that I am working with a smaller group of personal injury cases, I can focus more on each client's story and case," says Bethany.
Bethany's approach to representation comes down to communication. She values the time she has speaking with clients and learning about how the accidents have impacted their lives. With the support of her team, she takes the concerns and needs of each client into consideration in helping them receive the medical attention and compensation for their injuries.
When asked what sets McDivitt Law Firm apart she stated, "McDivitt is different from other personal injury law firms because the staff truly care about each of our clients; helping people is everyone's prime motivation, not the bottom line.  The firm has a great work culture and each member of staff support one another in order to serve clients to the best of their ability."