"Drunk Driving is a Killer Disease"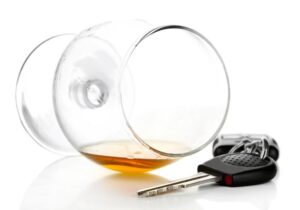 Did you know every 53 minutes someone is killed in a drunk driving crash? According to MADD, every two minutes someone is injured in a car accident due to drunk driving. In 2011, 9,878 people died in an auto accident due to alcohol. In 2012, Colorado had 133 fatalities, or 28% of traffic related deaths, caused by drunk driving. These numbers are sobering, and illustrate the alarming possibility of getting in an accident with a drunk driver. So what can you do?
The Signs and What to Do
As always, when on the road be safe and cautious of other drivers—you never know what is physically and mentally going on with them. If you believe someone is drinking and driving stay back from that vehicle, and do not try to pass that vehicle. Some signs of drunk driving include:
Quickly accelerating and decelerating
Weaving across the road
Erratic breaking
Slowly responding to traffic signals
Driving 10 or more mph under the speed limit.
Look at the license plate number, and remember the make, model, and color of the vehicle. Remember not to become a distracted driver while gathering this information. Afterwards, pull over, call 911, and provide this information, the location of the vehicle, and a description of the driver's behavior. Doing this may keep you and others safe on the road.
Civil vs. Criminal
Often, when you think about a drunk driver, you think about DUIs. But a drunk driver doesn't just face criminal charges. The driver is also responsible for any injuries he or she causes in an accident. While you may be the victim of a drunk driver for his or her criminal actions, you are also a victim of that driver for any civil claims.
Your Auto Accident Case
Colorado laws apply contributory negligence in auto accident cases. This means that you can recover damages when you are considered to be at fault for less than 50% of the accident. Therefore, if you are injured in a car accident due to an individual driving under the influence, you may be able to recover damages. The cost of your medical expenses, including any rehabilitation, lost wages, and more, may be recouped.
A Colorado personal injury attorney at McDivitt can help you evaluate your case and determine the best course of action for your situation. The drunk driver's insurance company is likely to contact you or your attorney to discuss a settlement to avoid going to trial. Be cautious, and do not attempt to negotiate with the insurance company without first consulting a lawyer who may be able to help defend your rights.
Wrongful Death Suits
Family members and legal representatives of a person who was killed or injured in a car accident caused by a drunk driver can initiate a lawsuit on that person's behalf. Your first step is to contact a Colorado personal injury attorney if your loved one was killed in a car accident. The team at McDivitt Law Firm is experienced in working devastating cases like these and may be able to help you receive damages for grief and suffering.
At the Scene of the Accident: Proof
After being involved in an accident, call the police immediately. Document as much as you can about the accident. For example, take photos, notes, and collect the names and contact information of any witnesses. You should also write down your version of events as soon as possible, while it is fresh in your mind. When the police arrive, cooperate. The police will collect the information and create an accident report. The accident report will be crucial proof in your claim, especially when the accident involves an impaired driver.
What to do Next
Even if you feel like you're okay, you should always visit the doctor, just to be sure. Sometimes physical injuries from a car accident don't show symptoms immediately, and having a record of your injuries will be vital in your personal injury lawsuit.
Depending on the details of your case, you may have several options when it comes to handling your case. Always contact an attorney to discuss your situation – there is no substitute for quality legal advice from a knowledgeable attorney. At McDivitt Law Firm, our skilled attorneys are here to help you get the compensation you are entitled to. Contact us today to schedule your initial consultation.