After a devastating car accident, injuries can be life-threatening and catastrophic. Victims may spend months going in and out of hospitals, long-term care facilities and rehabilitation clinics, trying to put their lives back together. Medical care expenses can escalate quickly and can put families into serious financial jeopardy. The average disabling injury can cost accident victims over $61,000 in medical expenses alone.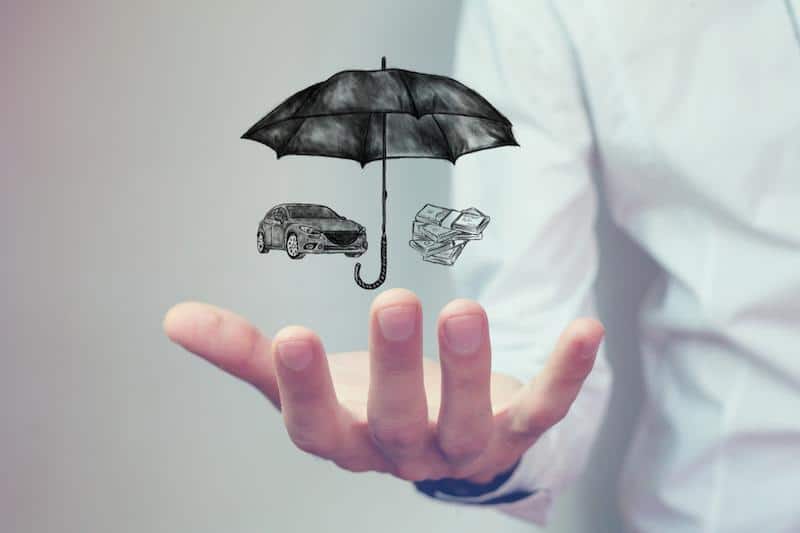 If you've been seriously injured in a car accident, be sure you understand who is responsible for paying your medical care after an accident. An experienced car accident attorney can help you understand your legal rights and secure fair and just compensation after a crash.
Without an attorney on your side, you may not recover the money you need to fully pay for all of your medical expenses. In fact, injured accident victims with an attorney on their side often receive 3.5x more settlement than unrepresented accident victims.
How are medical bills paid
Until 2003, Colorado was a "no fault" state. Now, the state operates as a modified comparative negligence state, meaning that if you suffer injury in a car accident, the party responsible for the accident is also responsible for paying the damages. However, if you are partly to blame for the accident, then you will be responsible for that portion of the crash damages. For example, if a jury determines that you were 10% responsible for the accident and there was $10,000 in damages, then you would be awarded $9,000.
Using your private medical insurance for car accident injuries
Unfortunately, it can take time to receive a settlement or be awarded damages after an accident. While you are recovering, your health insurance will most likely pay for a portion of your medical expenses, subject to the deductibles and limits of your plan. However, if your health insurance pays your bills, they are entitled to subrogation. This means that if you obtain an award for damages, the insurance company is entitled to be reimbursed for the money they paid covering medical expenses while you were injured. This is to prevent you from being compensated twice for the same expense.
Using Medicare/Medicaid insurance
Similar to using your private health insurance policy to pay your medical bills, your Medicare/Medicaid coverage will make a conditional payment to cover the cost of the claims. This payment is conditional because they know you are not responsible for the accident and will be getting reimbursed. If you receive any settlement or payment related to the accident, then you are legally obligated to reimburse Medicare and Medicaid. After your settlement, you will receive a demand letter from Medicare asking for the amount they are to be reimbursed. You have 60 days from receipt of the demand letter to reimburse Medicaid/Medicare before interest starts to accumulate.
Using your MedPay insurance
Before 2003, Colorado drivers purchased Personal Injury Protection insurance policies to help cover their personal medical expenses after a crash. When Colorado switched to a tort-based system, the need for PIP insurance was eliminated. Instead, insurance carriers are required to offer insurers at least $5,000 of MedPay coverage. This is similar to PIP in that it will help pay for up to $5,000 in personal medical expenses after a crash. Drivers can opt out of this coverage in writing, or they can increase the amount of MedPay they receive after an accident.
Who pays the medical bills
Determining who pays medical expenses after a car accident can be complicated, because in the end, those bills may be paid by different parties. Ultimately, however, the accident victim is responsible for paying their medical bills. 
Even if the accident wasn't their fault,
 you may have to pay your bills out of your own pocket until you can collect the compensation you deserve. This is why it's important to retain the services of an experienced car accident attorney in Colorado immediately. Your attorney will be able to fight for fair and just compensation after a car accident and help you obtain that money quickly.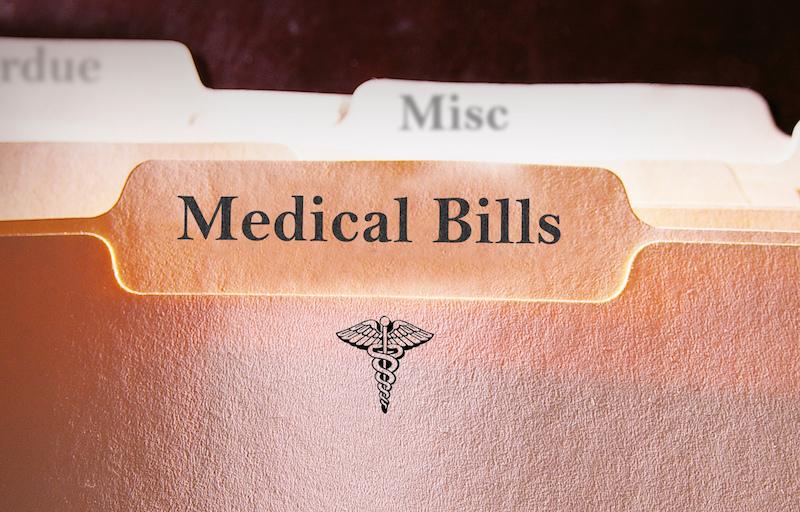 When you receive a medical bill in the mail, send a copy of that bill to your attorney for your records. This will help your attorney obtain a better settlement for you. Once your medical treatment is complete, your attorney will request copies of all your medical bills from all of your medical providers. Those bills will then be submitted to the responsible party's insurance company and included as part of your settlement.
Until your settlement arrives, however, it's still your responsibility to pay those bills. Failure to pay your medical bills could result in your credit score being harmed. Contact the medical provider and let them know that your bills are the result of an accident and ask if they would be willing to put your account on hold until after your case settles. Many companies will do this to help ease the financial burden accident victims are facing. If they don't allow your account to be held completely, then they may allow you to make small payments to prevent your account from going to collections. Work with your medical provider to arrive at a solution that will work for you and your family.
We're there when you need us
Injured motorists in Colorado need a law firm on their side can help them obtain the money they need to fully recover. Insurance companies are not on your side and work tirelessly to prevent you from getting the fair compensation you deserve after a car accident. With offices in Downtown Colorado Springs, North Colorado Springs, Denver, Aurora, and Pueblo, our attorneys are ready to assist you in a moment's notice.
We offer free consultations, so you can better understand your rights and options. Contact McDivitt Law Firm today!