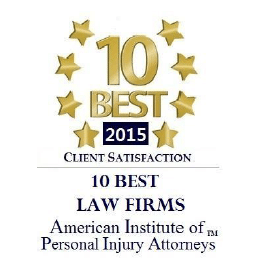 McDivitt Law Firm is proud to have been nominated and accepted as a 2015 10 Best Law Firm in Colorado for Client Satisfaction.
The American Institute of Personal Injury Attorneys is a third-party attorney rating organization that publishes an annual list of the Top 10 Personal Injury attorneys in each state. Attorneys who are selected to the "10 Best" list must pass AIOPIA's rigorous selection process, which is based on client and/or peer nominations, thorough research, and AIOPIA's independent evaluation.
One of the most significant aspects of the selection process involves attorneys' relationships and reputation among clients. As clients should be an attorney's top priority, AIOPIA places the utmost emphasis on selecting lawyers who have achieved significant success in the field of Personal Injury law without sacrificing the service and support they provide.
McDivitt's Approach to Client Service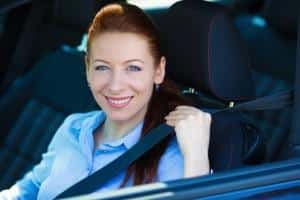 At McDivitt Law Firm, we get to know each client as an individual, not just a case number. Our team starts working for you the moment you walk in the door. We know each case is unique; that's why we take a team approach to understand every aspect of your case. When you've been injured, you have to worry about doctor's appointments, getting to work, and taking care of your family; you don't have time to worry about battling an insurance company. McDivitt takes on that burden for you.
McDivitt Law Firm strives to even the legal playing field for everyone. You don't have to spend your life savings on an attorney when you've been injured. McDivitt works on a contingency fee basis, which means we only get paid when we get money for our clients.
Throughout your case, you'll be working with specifically trained case managers and attorneys assigned to you. We do this to make sure you'll be in the loop at all times. Not only do our attorneys have extensive legal experience in dealing with personal injury cases, but they each exemplify McDivitt Law Firm's core values of professionalism, teamwork, empathy, integrity, passion, dignity and respect. This is what sets us apart from other law firms, not only in Colorado, but from across the country. Our client's needs are always our first priority. You can count on the team at McDivitt Law Firm to get you what you deserve after an accident, and to keep you on the forefront of your case's developments through the entire process.
McDivitt Law Firm is honored that our work has been recognized by the American Institute of Personal Injury Attorneys as one of the best firms in the state in client satisfaction.