What to do After a Car Accident in Colorado
Following an accident, there are some important things you must do.
A car accident can turn your life upside down in a fraction of a second. Without warning, you could be fighting for your life and facing a long, uphill road to recovery. You may be unable to provide for your family or live the life you loved, putting further strain and stress on your loved ones. Financial burdens can quickly overwhelm families who are already struggling to make ends meet and care for their injured loved ones. An experienced car accident attorney can support you through this time and ensure that you receive maximum compensation for your injuries.
When you are injured in a car accident, the steps you take immediately after the accident will significantly impact your ability to file a claim. Mistakes after an accident can be critical – especially as insurance companies are often looking for any excuse to deny your claim or reduce your settlement. With an attorney on your side, you can avoid making costly mistakes and can protect your right to compensation.
At McDivitt Law Firm, our attorneys know the complications car accident victims face after an accident and we work tirelessly to protect you every step of the way. Call us today for a free initial consultation and review of your case. We don't collect a dime from you unless we are able to collect money for you.
---
Steps to Take After a Car Accident
After a car accident, there may be many questions running through your mind. How will I repair my car? Who will pay for my medical bills? Did the other driver have enough insurance? When can I go back to work? A car accident lawyer in Colorado can help you answer those questions and put your life back together again. Yet, before you call an attorney there are several steps you should take immediately after a car accident. These steps will help your attorney build a case that is designed to obtain maximum compensation. Follow these steps after a car accident even if you believe that you are uninjured.
Step 1: Document General Accident Information
I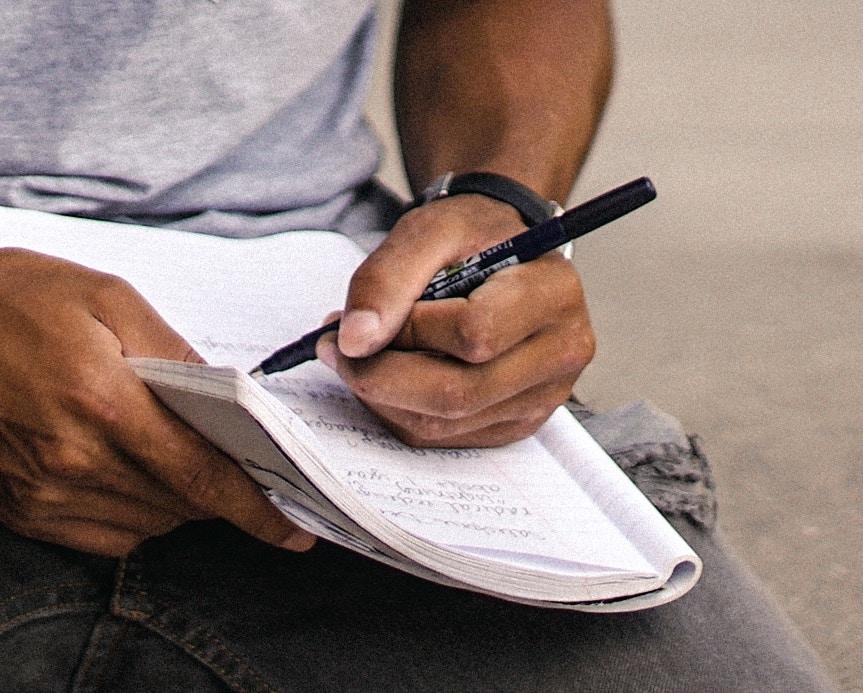 mmediately after an accident, if you are able, document and gather general accident information, such as:
Other driver's license number
Vehicle license plate number
Driver's insurance card information
Driver's address or contact information
Time and date of the accident
This information will be critical when filing a claim with the insurance company. Without this information, it can be difficult to collect the money you need.
Step 2: Document the Auto Accident Scene
Documenting the details of the accident scene is very important. If possible, take photos of the damage to your car, the other car, and any public property. Take pictures of the intersection, the traffic lights, skid marks, and any other details that may be helpful when establishing negligence. As soon as you are able, document any details from the accident that you remember, including:
How the accident happened
Where the accident happened
Details from just before the accident
What happened immediately after the accident
What did the other driver say
Step 3: Call Police/911
After a crash, call 911. Calling 911 will alert emergency medical response teams to your location so that injured accident victims can receive medical treatment. Notify the police of the accident so that you can obtain an official accident report. An accident report is a critical piece of evidence when establishing liability and negligence. Without it, it's often just your word against theirs. In addition, in Colorado, it is the law to report all traffic accidents that result in either injury to a person or any type of property damage.
When the police arrive, be careful what you say. Answer their questions truthfully but avoid making any assumptions about what happened during the crash. You may not have all the details and it's best to have the police investigate the accident on their own. Poor road maintenance, hidden or obscure traffic signs, and vehicle defects can all be to blame for your accident. Simply tell the police officers exactly what happened and with as much detail as you can, without accepting or assigning fault. Always avoid making statements that may look like you are accepting the blame for the accident. Even an "I'm Sorry" can be twisted by insurance companies to show that you admitted fault for the crash.
Step 4: Seek Medical Attention
Immediately after your accident, seek medical attention – even if you believe that you are uninjured. Adrenaline from the accident may mask serious injuries so visit a medical professional immediately. If you are injured, a diagnosis of your injury is critical when trying to collect the money you deserve. If your doctor prescribes medicine, be sure to have those prescriptions filled promptly. Also, follow all of your doctor's advice and attend all follow up appointments and therapy sessions promptly. Failure to follow your doctor's advice may signal to the insurance company that you aren't as injured as you claim to be.
Some of the most common injuries that occur after a car accident, include:
Traumatic brain injuries
Spinal cord injuries
Back injuries
Whiplash
Fractures
Burns
Disfigurement
Internal organ damage
PTSD
Depression and anxiety
When visiting your doctor, disclose any pre-existing injuries or conditions. Your doctor will be able to clearly establish how the accident affected your existing injury. Without your doctor's medical advice and diagnosis, the insurance company may claim that your injury was simply a pre-existing one and not one that was aggravated or made worse because the accident.
Step 5: Call Insurance Company
Unfortunately, many injured drivers fail to notify their insurance companies because they believe they don't have to. Even if you are not to blame for the accident, contact your insurance company as soon as you are able. While the "at-fault" driver's insurance company should pay for damages, you must still contact your own insurance company and report any damage or injuries. If the other driver makes a claim against you, your insurance company will be able to defend you against these claims or negotiate a fair settlement if you are at fault. If the other driver is at fault, but doesn't carry enough insurance or isn't insured, then you will need to tap into your own UIM/UM insurance policy to pay for medical bills and damages.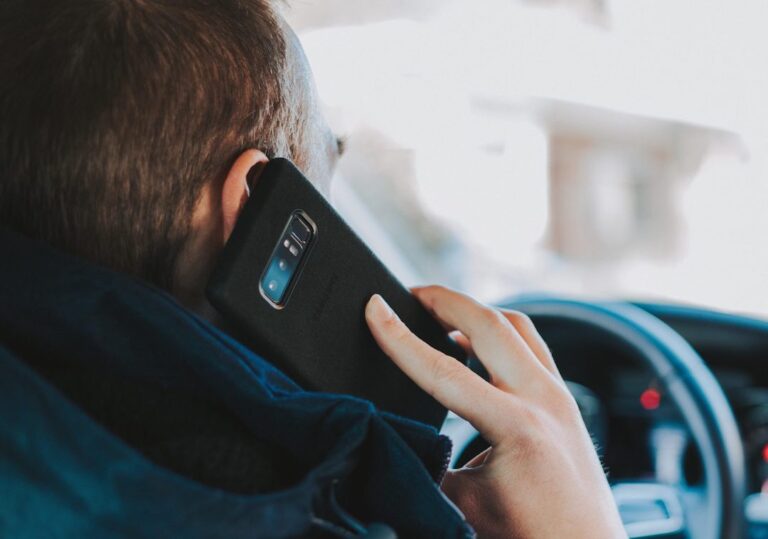 When speaking to your insurance company, or the "at-fault" driver's insurance company, be careful what you tell them. It is best not to discuss fault and decline to give them a recorded statement until speaking with an experienced and skilled Colorado car accident lawyer. The insurance company may attempt to pressure you into signing an unfair settlement that is often far below what you need to fully recover. They do this to protect their own profits. Never sign anything without first speaking to a lawyer. Your lawyer can protect your rights during the legal process and prevent unscrupulous insurance companies from taking advantage of you during this difficult time.
Step 6: Call Colorado Car Accident Lawyer
As soon as you are able, contact a car accident lawyer in Colorado. Valuable evidence can be lost or destroyed if you don't act quickly. Your attorney will investigate all aspects of your accident, gather the necessary evidence, and file the appropriate claims against the liable parties. Through meticulous preparation and planning, your attorney can obtain maximum compensation for you after an accident. In fact, statistics have shown that injured accident victims with legal assistance are able to obtain up to 300% more compensation that those without a lawyer on their side. Your attorney can help you obtain money to pay for:
Medical expenses
Rehabilitation expenses
Long-term care costs
Future medical expenses
Lost wages
Loss of future earnings
Loss of enjoyment in life
Pain and suffering
Contact Us
---
We're There When You Need Us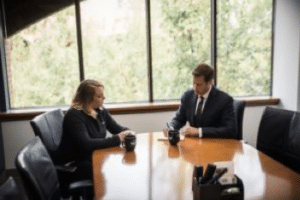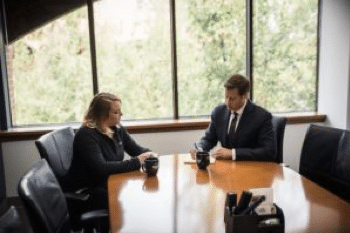 From the moment you are injured, your car accident attorney will go to work for you and will help you obtain the money you need to recover. Choosing the right attorney to represent you after a car accident is critical. At McDivitt Law Firm, our attorneys know that injured car accident victims need money now. That's why we work tirelessly to expedite claims quickly for our clients. We always seek maximum compensation and we work aggressively throughout the legal process to ensure favorable results.
If you are injured in a car accident in Denver, Aurora, Boulder, Colorado Springs, Pueblo, or anywhere in the state of Colorado, speak to an experienced car accident attorney immediately to begin building your case. With offices in Downtown Colorado Springs, North Colorado Springs, Denver, Aurora, and Pueblo, our attorneys are ready to assist you quickly so that you can obtain the money you need to recover.
We offer free consultations, so you can better understand your rights and options. Call us today!
---
From the Auto Accident Blog
Browse the latest news & articles from the McDivitt Legal Team
View All Posts