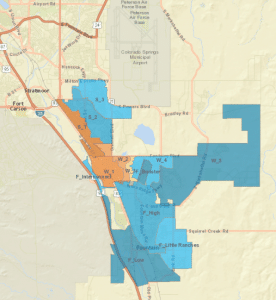 Several water tests conducted in the communities of Fountain, Security, and Widefield have confirmed the presence of perfluorinated chemicals (PFCs). An EPA advisory panel unanimously recommended that one of the chemicals, PFOA, should be considered cancer causing.
Results from 95 samples taken in El Paso County have revealed elevated levels of PFOA and PFOS in the drinking water supply. In some instances the levels were 20 times higher than the levels recommended by EPA guidelines.
For more information you can also reference our El Paso County Water Contamination FAQ.
These chemicals have been linked to various diseases and cancers including:
Testicular cancer;
Kidney cancer;
Thyroid disease;
High cholesterol;
Ulcerative colitis;
Pregnancy-induced hypertension;
Developmental effects for fetuses;
Liver tissue damage; and
Immune system impairments.

Learn more about El Paso County Water Contamination.