Have you experienced complications due to the use of talcum powder?
Fill out the form to the right to receive a free case evaluation. All of your information will be kept confidential.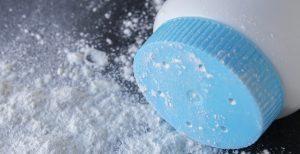 Talcum powder is a common powder found in many households throughout the United States. It is commonly known as baby powder, body powder, and talc powder and many people use it to absorb moisture and odor, keep skin dry, cut down on friction, and to help prevent and treat rashes.
A number of studies over the years have linked talcum powder with an increased risk of ovarian cancer. A recent study has found that regular use of talc may cause a 20-30% greater risk of developing ovarian cancer.
We may be able to help you if:
You have used talcum powder for female hygiene reasons around the genital area.
You have developed ovarian cancer or endometrial cancers.

At McDivitt Law Firm, we feel that you deserve information that may be relevant to your rights as a consumer. We want to alert you to a potential claim regarding talcum powder that you or someone you know may have used.