Types of Workers' Compensation Benefits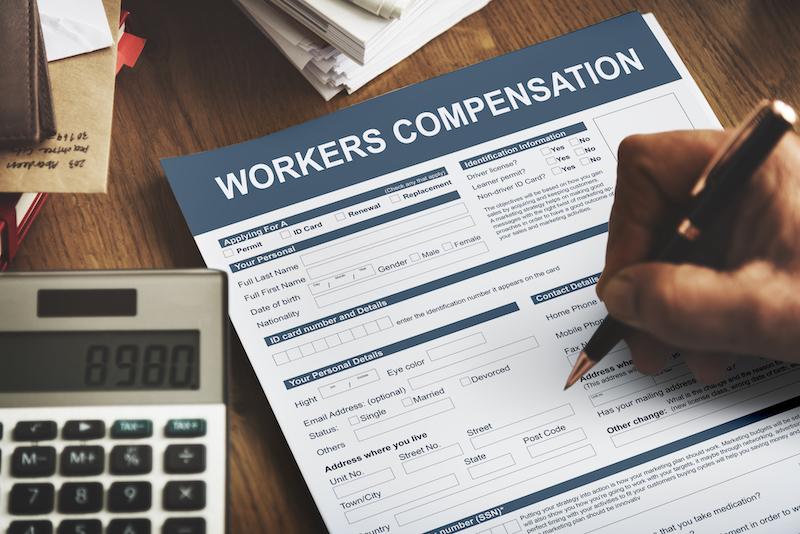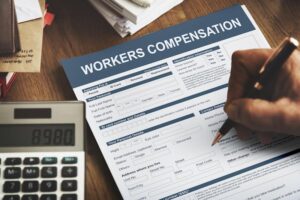 Suffering an on-the-job injury can be stressful. You may be worried about how your employer will react to your claim. You may be worried about how you will pay your medical bills and mortgage without a paycheck. You may be worried about whether you will ever be able to return to work or whether you will lose your job altogether. At McDivitt Law Firm, we can help you reduce those worries and protect your rights to receive full and complete workers' compensation benefits.
By law, injured workers in Colorado are able to obtain workers' compensation benefits even if they are to blame for the accident. Only rare exceptions would prevent an injured worker from receiving full benefits. Even better, injured workers do not have to establish liability or prove negligence to collect these benefits.
Unfortunately, collecting the benefits you deserve after a serious workplace injury can be difficult and isn't always a simple process. That's why injured workers need an experienced and skilled workers' compensation lawyer on their side from the very moment they are injured. Your attorney can ensure that you do not miss any critical deadlines for filing a claim and protect your rights to full compensation. If your claim has been denied or if you believe you aren't getting full benefits, it is important to act quickly.
---
What are Workers' Compensation Benefits
Workers' compensation benefits typically pay for medical care related to work-related injuries, as well as a portion of lost wages. This is different from Social Security Disability Insurance and Medicare payments. SSDI payments begin five months after the date of an injury that renders a person unable to work. Medicare doesn't begin until 29 months after the injury. In contrast, workers' compensation benefits begin after just three to seven days.
Medical Payments
When you are injured at work, you will be evaluated by a doctor and diagnosed with an injury. Once you file a claim, any medical treatments you undergo as a result of this injury, will be 100% covered by your workers' compensation benefits.
This includes:
Surgeries
Doctor's visits
Specialist visits
Medications
Psychiatric care or counseling

Alternative medicine, such as acupuncture or chiropractor visits, in some cases

Medical equipment
In some states, alternative treatments, such as acupuncture or chiropractic sessions, are covered by their employer's workers' compensation insurance. In some cases, they are not. Be sure you know which treatments are covered and which ones are not. This will ensure that you do not have to pay any out of pocket expenses after an on-the-job injury. Experimental or investigative treatments are generally not covered.
Rehabilitation or Job Training
After an injury, workers may need to undergo extensive rehabilitation. Services like physical therapy are often covered by workers' compensation, as long as the therapy is related to your injury. Workers' compensation can also pay for any rehabilitative services that are required to help you regain your work skills. If your injuries make it impossible for you to return to your previous position, workers' compensation can also pay for any vocational training that may help you train for a different position and re-enter the workforce.
Temporary Total Disability
When an injured worker is unable to return to work for a specified length of time, they are entitled to receive temporary disability benefits. Temporary total disability benefits are paid until the employee is able to return to work. In general, temporary total disability payments kick in after just three days of missed work. If you are unable to work, you will receive two-thirds of your average weekly wage up to a maximum of $948.15 per week (as of July 1, 2017). Your average weekly wage is determined by examining your total wage for the year prior to injury. This can be complicated for someone who work seasonally or sporadically.
Temporary Partial Disability
In some cases, injured workers are able to return to work with restricted duties or with lower pay. When injured workers return to work but are unable to earn their full wages, they are eligible for temporary partial disability payments. These payments will help offset the differences in pre-injury wages versus post-injury wages. Similar to temporary total disability, temporary partial disability will pay two-thirds of the difference in your earnings up to a maximum of $948.15 per week.
Permanent Total Disability
If your doctor determines that you are unable to work in any capacity because of your injury, you will receive permanent total disability payments for life. Social Security or other disability payments can reduce the amount you are able to receive. If you are awarded permanent disability benefits, you may receive some of these benefits as lump sum payments of up to $10,000 at a time for a max of $60,000. There is a slight penalty for receiving lump sum payments, however.
Permanent Partial Disability
Colorado workers' compensation benefits also pays for permanent partial disabilities. These disablity benefits are further broken down into three separate categories:
Scheduled Impairment – a scheduled impairment is a loss of function to a specific part of the body, such as the extremities or face. Your doctor will determine the percentage of disability you now face as a result of your impairment and these are paid for a number of weeks as determined by Colorado law. Each impairment has a specific amount of time you are allowed to collect compensation for. For example, total deafness in both ears will result in 139 weeks of weekly impairment benefits which are $297.56. The total loss of your arm, however, will result in 208 weeks of compensation.
Whole Person Impairment – any permanent loss of function that is not listed on the schedule would be considered whole person impairment. Examples of whole person impairment include spinal cord injuries, organ damage, and brain damage. Unlike scheduled impairment, these injuries do not have a maximum number of weeks you can collect compensation. Instead, these injuries are evaluated by a physician and the severity and degree of disability is

rated by your doctor. The maximum weekly benefit for whole person impairment is $521.

Disfigurement – when an injury causes permanent disfigurement to an individual, they are allowed to collect compensation up to $5019.83. If an individual suffers from a severe disfigurement, however, they are allowed to collect up to $10,037.89 in additional compensation.
Death Benefits
If a workplace injury or illness results in death, the dependents of the person killed are entitled to collect workers' compensation benefits. In Colorado, the death benefits include payment of funeral costs, as well as payment for the lost income the deceased is no longer able to provide. Certain dependents of the deceased are allowed to collect two-thirds the weekly wages the deceased was earning prior to their death. Widows of the deceased are allowed to receive death benefits for life or until they remarry. Children can receive death benefits until they reach the age of 18 or 21 if they are a full-time student.
Contact Us for Free Case Evaluation
---
We're There When You Need Us
If you've suffered from an on-the-job injury in Colorado, you need an experienced law firm to fight for your rights to full benefits. At McDivitt Law Firm, we can help you obtain the workers' compensation benefits you are entitled to by law. We work hard to make sure all of our injured clients obtain the money they need to recover and obtaining full benefits is a critical component of recovery. With offices in Downtown Colorado Springs, North Colorado Springs, Denver, Aurora, and Pueblo, our attorneys are ready to assist you in a moment's notice. We offer free consultations, so you can better understand your rights and options. Call us today!
---
From the Workers Compensation Blog
Browse the latest news & articles from the McDivitt Legal Team
View All Posts