What to Ask a Lawyer After a Car Accident?
Following an accident, there are some important questions you must ask.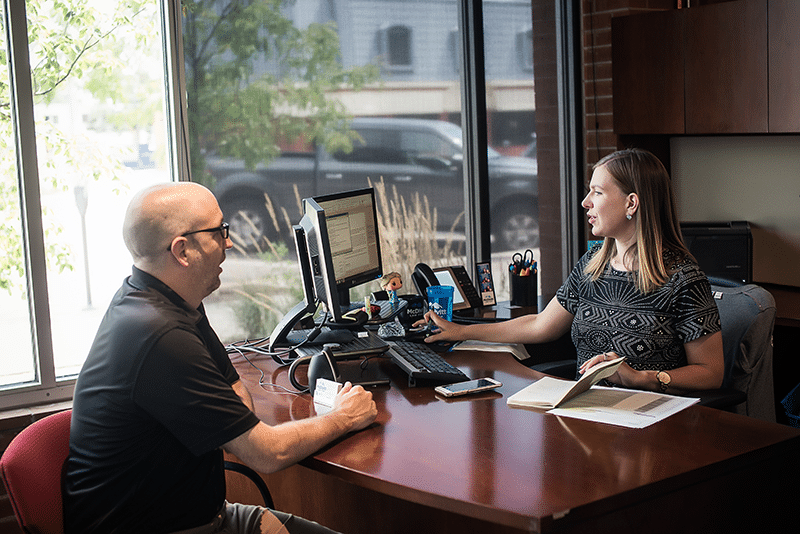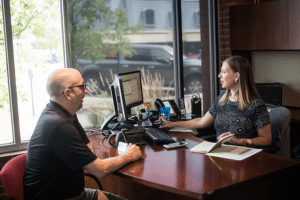 A car accident can be a frightening ordeal that can completely derail your life and jeopardize your future. From the moment you are injured, insurance companies may pressure you to settle quickly, often using a tough and aggressive "take it or leave it" approach. They know you deserve more compensation, but their main interest is in protecting their bottom line and reducing their payouts. When this happens, injured accident victims need a law firm on their side to protect their rights and ensure that they are treated fairly throughout the legal process.
Before you agree to any insurance settlement, speak to an experienced Colorado car accident attorney. Your lawyer will review your case and determine if you are eligible to file a claim. Even if you do not wish to file a lawsuit, an attorney can negotiate a better settlement with the insurance company so you receive the money you need to recover. Unfortunately, choosing the right car accident lawyer isn't always easy. To make the process easier, there are several questions you should ask every attorney before you ultimately choose the one that is best suited to represent you.
---


Questions to Ask Your Lawyer After a Car Accident
Do I Have a Case?

When you meet with a lawyer, the first question you should ask is if you have a case. The attorney will listen to your account of the car accident and review the police report, as well as your medical records, to get a better idea of whether you have a case against the "at-fault" driver. To recover damages, your attorney will need to establish liability.

Have You Tried These Types of Cases Before?

Experience matters. More specifically, you need a lawyer with experience representing car accident victims who have sustained injuries similar to yours. For example, if you suffered from a traumatic brain injury in a car accident, you need a lawyer and law firm with success handling these types of injuries and cases. Don't assume that the lawyer has extensive experience with your type of case. Ask for the lawyer's experience and results.

How Much Do You Charge?

Ask your lawyer how much they charge. Most car accident lawyers will work on a contingency basis. This means that you don't owe them anything unless they can win your case. Contingent fee lawyers usually charge a percentage of the total settlement, which can be as much as 40 percent or more. Knowing how much your attorney charges will reduce the uncertainty as the legal process continues.

What Other Fees Are There?

Even when lawyers work on a contingency basis, you may be responsible for paying court fees and other miscellaneous costs. Ask your attorney if they anticipate any additional fees being incurred throughout the investigation or filing process. This will prevent any extra costs from taking you by surprise.

How Long Do I Have to File a Lawsuit?

In the state of Colorado, you only have three years from the date of the accident to file a claim. While this may seem like a long time, it can pass quickly when you are focused on your recovery. Plus there are situations when you may only have a small window to file a claim, such as when you are involved in an accident with a government entity. Your attorney should be able to review your accident and inform you of any and all deadlines.

What is My Case Worth?

While your lawyer cannot tell you exactly how much your case is worth, any attorney with experience negotiating and litigating car accident cases should have a general idea of how much you can expect to receive. Your lawyer should be able to go over the variables of your case and help you determine the range of compensation you may be able to obtain.

How Long Will My Case Take?

Your lawyer should be able to give you an estimate of how long your case will take to reach a resolution. If you are unable to reach a settlement with the insurance company and your case proceeds to trial, it will take longer for you to receive your money. However, your lawyer will go over all of your legal options with you, so you can make plans for how you will handle bills and expenses while your case is pending. Understanding the length of time it will take to settle your case is helpful when determining the best course of legal action for you and your family.

Who in the Law Firm Will be Working on My Case?

Sometimes the attorney you meet with is not the one who will ultimately handle your case. Ask specifically which attorney will be handling your case and who will be your main point of contact. Will associates or paralegals be involved in your case? Who will you speak to when you call to get information on your case?

Do You Have the Time to Work on My Case?

Some lawyers want your case but don't realistically have time to devote to it. Ask your lawyer if they have time to spend on your case now or if they'll be shelving it for months. Pay attention to how difficult it is to get an appointment with them to discuss your case. Lawyers who are too busy to adequately represent you may also be too busy to meet with you promptly.

What is Your Litigation Experience?

Not every lawyer excels at litigation. While every attempt is usually made to settle your case out of court, you also want a lawyer who has experience litigating complex car accident cases. Then, if your case does proceed to trial, you can rest assured knowing you are represented by a law firm with litigation experience—not just negotiation experience.
When you meet with an attorney, don't be afraid to ask hard questions. Really get to know the lawyer during your consultation so that you can determine if they are the best choice for you. If your lawyer doesn't answer your questions or if you don't believe they are the right lawyer for your case, call McDivitt Law Firm immediately and let us help you.

---
We're There When You Need Us
If you are injured in a car accident in Denver, Aurora, Boulder, Colorado Springs, Pueblo or anywhere in the state of Colorado, you need a law firm quickly. At McDivitt Law Firm, we have offices conveniently located throughout Greater Colorado in Downtown Colorado Springs, North Colorado Springs, Denver, Aurora, and Pueblo, and our attorneys are ready to assist you at a moment's notice. After a car accident, know that you are not alone. We offer free consultations, so you can better understand your rights and options. Call us today!
---
From the Auto Accident Blog
Browse the latest news & articles from the McDivitt Legal Team
View All Posts