How to File a Car Accident Property Damage Claim
If you were injured in a car accident, chances are that your vehicle sustained some damage as well. Repairing or replacing your automobile after a Colorado car accident can be extraordinarily expensive and frustrating. Fortunately, damages are often covered by insurance. However, without an experienced and skilled Colorado car accident lawyer on your side, the claims process can be difficult, and you may not obtain the money you need to repair all of the damages.
We can help with your property damage claim and any injuries caused by the accident. We have a dedicated property damage specialist that can answer all your questions and concerns about the vehicle repair process. Our specialist can verify if the information the insurance company is giving you is correct.
What is Automobile Property Damage?
In a car accident, any damage that occurs to an inanimate object is considered property damage. While most people often think about their vehicle's condition, there can be thousands of dollars in destruction to surrounding structures or property. The "at-fault" driver is responsible for fixing and repairing all of the damage their negligence has caused, not just vehicle damage.
Some of the most common types of automobile property damage include:
Mailboxes
Lawns and landscape
Flag poles
Fire hydrants
Street signs
Traffic lights
Building or parking lot structures
Car damage
Damage to personal items inside the car
As you can imagine, the property damage cost can add up significantly. In addition to paying for your vehicle's repairs, you may also be looking to replace expensive personal items that were inside the vehicle at the time of the crash. Damage done to light poles and public structures can also cost thousands of dollars.

---
Loss of Your Vehicle
I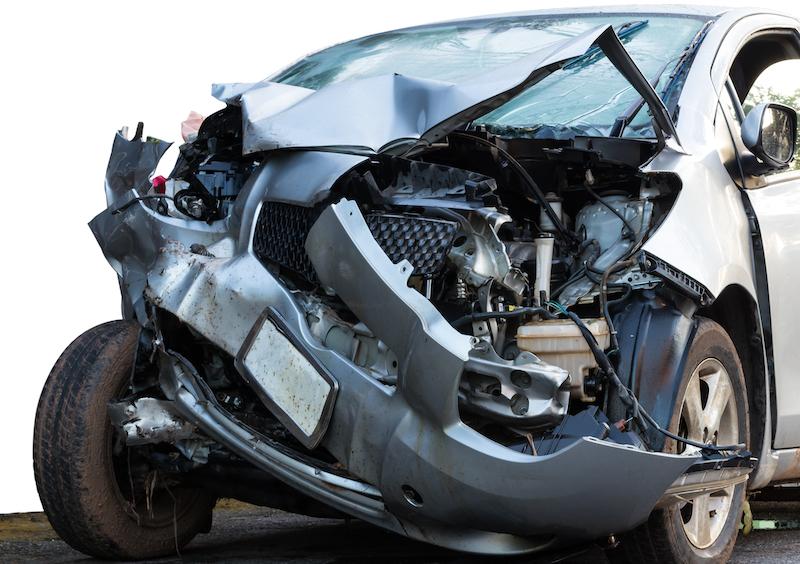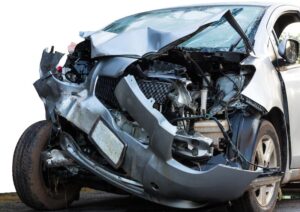 f your vehicle has been deemed a total loss as the result of a motor vehicle accident, you likely have some questions and concerns. There can be a lot of misinformation about what to expect from the total loss process and at McDivitt Law Firm, we understand how difficult this can be.
Here are some of the common myths and facts surrounding the settlement process:
Myth:  The insurance company will value your vehicle off the Kelley Blue Book value or NADA estimate. 
Fact:  The insurance company pays actual cash value (which includes depreciation) based on comparable vehicles available for sale in your geographical region. 
Myth: The insurance company will pay off the entire amount owed on my loan. 
Fact: The actual cash value settlement may be below what is owed on your vehicle loan, which is why it is important to determine if you purchased gap insurance when buying the car from the dealership. Gap insurance covers the "gap" between what is still owed and what is offered for settlement. what is still owed and what is offered for settlement.

---
Property Damage Claim Statute of Limitations in Colorado
In the state of Colorado, car accident victims only have three years from the date of the accident to file a property damage or personal injury claim. This is known as the statute of limitations and is outlined in C.R.S. 13-80-101. If you miss this deadline, you will be unable to file a claim and collect the money you need to repair the damage done to your property or collect compensation for the injuries you suffered. An experienced car accident lawyer in Colorado can help ensure that you do not miss any critical deadlines for filing a claim.

---
Who is supposed to pay?
Who is responsible for your auto repair bills or for buying you a replacement vehicle often depends on who was responsible for your crash. If the other driver was at fault, his or her insurance should cover the cost of repairing or replacing your car.
Colorado drivers are required to carry liability insurance that will cover physical injury and property damage, so you should be able to make a claim and get fair compensation for your property.
What to do when the accident was your fault
If you were the responsible party in your car accident, you might still be able to get some relief for your property damage from your own insurance carrier. Your insurance should pay for vehicle repair or replacement regardless of who was at fault. Repairing damage done to another person's property can be more difficult, depending on the limitations of your insurance policy. Talk to an experienced Colorado car accident attorney before proceeding.
Get the medical attention you need after an accident
While your car might seem like the most important thing after an accident, it's not. You are! Before you worry about getting the money you need to replace or repair your car, get the medical help you need.
Even if you don't feel you were seriously hurt, see a doctor. Auto accident injuries can take time surface and when they do, they could come with big medical bills and other financial woes. You might have injuries you don't notice right away. Be sure to see a physician after an accident.

---
Start the Filing Process for a Colorado Property Damage Claim
The process for filing a Colorado property damage claim can be lengthy without the right legal representation. There are numerous pitfalls and obstacles you can avoid simply by calling an experienced attorney from the start.
The process for filing a claim includes:
STEP ONE: Contact the Police

All property damage must be reported to the police even if there are not injuries. The police may not come to fill out an accident report if the accident simply involved property damage. You must fill out an Online Accident Report or go to the nearest police station to report the crash.

STEP TWO:   Submit an insurance claim

You have two choices when submitting a property damage claim:

File with your own insurance company – if you were to blame for the accident, you can file a claim with your own insurance company to collect compensation in accordance with your policy limits. There are times when you are not to blame for the accident, but you still need to submit a claim with your own insurance company. Your insurance company will pay for the repairs and then send the "bill" to the "at-fault" driver's insurance company. This is known as subrogation.

File with the other driver's insurance company – You will need to file a claim with that drivers' insurance company if another driver caused your crash. This involves establishing liability and proving fault. It can be difficult to collect the money you need when fault isn't clear. An experienced attorney will be able to help you during this time. 

STEP THREE:  Speak to the claim's adjuster

Once a claim is opened by the insurance company, you will likely need to speak to the claims adjuster who will be handling your claim. Be honest and upfront with them but avoid any language that could be interpreted as "admitting fault". Don't let the adjuster intimidate you or convince you that you don't have choices. You have a right to choose the body shop which repairs your vehicle and you have a right to fight any unfair claim denials. You also have a right to reclaim your vehicle's value and cover the cost of any rental cars you need while your car is being repaired.

Reclaim Your Vehicle's Value: If your vehicle was damaged in a crash and has been repaired by the insurance company, you may be able to reclaim the value that was lost due to it having been involved in a car accident. It's no secret that vehicles with a clean Carfax often fetch a higher trade-in or selling price, and we want to help you recuperate that loss. Ask your case manager about how to file a diminution in value claim, often referred to as "DIV" for short.

This type of claim is excluded under the collision coverage on your own policy but may be recoverable with the at-fault party's carrier. Typically, the at-fault insurance carrier will have you fill out a packet of paperwork about the details of your car and the damage it sustained, and then they will have your claim reviewed for a potential compensation offer. This offer is negotiable. Also, keep in mind this type of claim is often only reviewed if your vehicle is less than 5 model years old or newer, has less than 100,000 miles on it and has never been in an accident before.

Rental Vehicle Policy – Did you know the at-fault insurance carrier owes you a rental vehicle for the active and reasonable repair time of your vehicle or during the total loss settlement process? According to the Department of Insurance regulations, you are entitled to a similar class of vehicle to the one that was damaged in the auto accident. This means if you drove an SUV before the accident, the insurance company owes you the same rate an SUV can be rented for after the accident. If your vehicle is deemed to be a total loss – meaning it would cost more to repair than to replace – your rental will be available to you for up to three days from the time the settlement offer is made.

Here is a quick money-saving tip when you get your rental: The rental agency will offer you a daily coverage charge to ensure the rental is insured for the time you are driving it. This charge can be up to $15/$20 a day, but if you do not carry full coverage on your policy, then the at-fault insurance company is responsible to pay this fee. Sometimes your current insurance policy offers coverage while you are driving a rental, so check with your agent or insurance adjuster today to see if your policy has full coverage to avoid any unnecessary out of pocket costs!


STEP FOUR:  Arrive at a settlement

Once you've finalized a settlement for your property damage, you will need to sign a release. These releases will likely prevent you from seeking further compensation in the future. As such, you should never sign anything without first speaking with a car accident lawyer. Your lawyer will be able to review your settlement offer and help you determine if the compensation offered is enough to cover all of your injuries and expenses.
---
We're There When You Need Us
After a car accident, you may be left dealing with serious injuries, as well as thousands of dollars in property damage. When this occurs, you need experienced legal representation from the start. If you need help filing the paperwork or getting fair compensation from insurance, the lawyers at McDivitt Law Firm will be able to help. Contact us for a free consultation that will help you understand your legal rights and options.
With offices in Downtown Colorado Springs, North Colorado Springs, Denver, Aurora, and Pueblo, our attorneys are ready to assist you quickly so that you can obtain the money you are entitled to.
---
From the Auto Accident Blog
Browse the latest news & articles from the McDivitt Legal Team
View All Posts