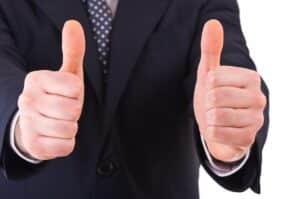 I recently asked my fellow Team Members at McDivitt what they love most about their job. I was thrilled to read their responses and thought they were worth sharing. Working at a personal injury firm can sometimes be a grueling and demanding job given the types of situations we hear about on a daily basis, but the wonderful thing is that the Team Members here thrive in such situations because we know we are helping someone in need. With empathy, integrity, passion, dignity, respect, professionalism, and teamwork everyone at McDivitt works hard for our clients.
Here are just some of the comments I received:
"I will start by saying that this is more than just a "job" to me. I enjoy being here every day and have never felt like I have to "drag" myself to work. McDivitt Law Firm is an extension of me. When I am away for an extended period of time I am always excited to come back in and see the people I work with as well as our clients.
Our clients are always so thoughtful and show that they appreciate all that we do for them. They bring gifts, write letters to the executive team about their legendary experiences here and they inquire as to my whereabouts when I am away. I truly feel appreciated by our clients and I am encouraged to continue to serve them for many years to come."
Our team members are all real and down to earth people with huge hearts. The camaraderie at McDivitt Law Firm is second to none. Everyone supports each other through life events whether good times or bad. People here genuinely care about one another and they show it. This is what makes coming to work every day a blessing and a joy!
Thank you to everyone for all that you do!" -Stacy R., Client Services Team Lead
"What I love most is working with such a wonderful and diverse group of people. I am glad to have the privilege of hiring people that fit our core values and watching them grow through their careers here at McDivitt. I like being able to pull the fun out of people at times and getting to know them and their families. I love my McDivitt Family!" -Judy H., Hiring and Benefits Coordinator
"I love the opportunity that my job gives me to help people. I love working in a supportive, team atmosphere."  -Stacey P., Litigation Paralegal
"I love that the McDivitts embrace change and value the team members' suggestions on how to enhance the firm. I have been with McDivitt Law Firm for over five years and they have made so many positive changes in that time. David and Mike McDivitt meet with the firm weekly to give us updates and prepare us for the week. We have an IT Department that keeps the office equipment that we rely on running smoothly. They not only treat our clients like family, they treat us like family as well. The team members wanted to have training for new and transferred team members. The McDivitts not only provided the training, they created a training department that has a four week training program. I look forward to coming to work every day and that I am part of training our team members for success. Their success enables them to assist our clients during the toughest times of their lives." -Karen M., Department Training Coordinator
"What I love most about working at McDivitt Law Firm is the mutual respect for everyone. No one is beneath anyone else – both among team members and clients." -Sara L., Communications Specialist
"I love two things the most:
The way we are all like family here. I truly look forward to seeing my team and coming into work each day.
Our ability to make a positive impact in the lives of our clients. We are able to help them when they are going through a very difficult time, while treating them with the respect and dignity that they deserve. We put ourselves in their shoes and really empathize with what they are going through." -Brianna O., Intake Manager
"What I love most about my job is being able to help the clients who have been hurt and show them that we care.   Sometimes just listening to them and being compassionate with them makes them feel better." -Marilyn P., Case Manager
"The people! I love the people I work with. Also, I love that the job doesn't feel stressful, even in our busiest times!" -Tony Tracy, Attorney
"I love:
M – Mike, Karen, David and Lisa – have created a wonderful firm that HELPS people in real  ways
c – coworkers are the best I've ever worked with!
D – Diversity is embraced and respected
I – Interesting work
V – Values are employed at every level
I – Integrity of the team members
T – Teaching!!!!
T – Talented people"
-Lori M., Director of Training