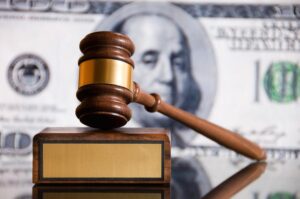 This January, our country's auto safety agency fined Honda $70 million—the largest civil fine imposed against an automaker. The reason: for Honda not reporting to regulators over 1,700 complaints that its vehicles caused death and injuries, and for not reporting warranty and other claims as required by the TREAD Act.
This penalty is doubled what General Motors had been fined just last year for failure to issue a recall in a timely manner. 2014 was actually a record breaking year for the National Highway Traffic Safety Administration (NHTSA). According to the NHTSA, they levied more than $126 million in civil penalties, an amount greater than the total amount the agency has collected in its 43 year history.
The TREAD Act
The TREAD Act, or the Transportation Recall Enhancement Accountability, and Documentation Act, was enacted by the federal government in 2002. The Act requires vehicle and equipment manufacturers, like tire companies, to report "periodically" to the NHTSA regarding potential safety defects and to inform the NHSTA of foreign safety recalls.
The Act requires Early Warning Reporting. These are periodic reports, or reports when requested by the Transportation Secretary, from manufacturers of motor vehicles and equipment. The reports must supply any information regarding vehicle defects in the U.S., any data on claims provided to the manufacturer regarding serious injuries (including death), as well as, "customer satisfaction campaigns," consumer warnings, and recalls.
The manufacturer must report all incidents they receive notice of involving deaths or serious injuries, whether allegedly, or proven, to be a result of a possible defect in the vehicle. This requirement is for notices in the U.S., or in a foreign country where the defect occurs in an identical or "substantially similar" vehicle or equipment sold in the U.S.
Honda Violations and Recalls
In November, Honda admitted that it had failed to report death and injury complaints to the NHTSA for over the past 11 years, and even when learning of this failure, Honda waited three years to act. Therefore, Honda received the maximum fine of $35 million for failure to report both the death and injury complaints and $35 million for failure to report the warranty claims. According to the NHSTA, Honda did agree to "increase NHSTA oversight to ensure that all required reporting is completed now and into the future".
The NHTSA issued civil penalties against other auto manufacturers in 2014, including Gwinnet Place Nissan, Ferrari S.p.A. and Ferrari North America, Inc., Chapman Chevrolet LLC, Hyundai Motor America, General Motors Company, Volvo (Prevost, Volvo Industrial de Mexico S.A. de C.V., and Prevost Car, Inc.), and Southern Honda Powersports.
In addition, the administrator of the NHTSA requested that automakers be aggressive in their recalls and to be proactive in order to fix every required vehicle. While this active stance would increase the number of recalls, the NHTSA administrator sees this as a sign of manufacturers' attentiveness, not overreaction.  Like the NHTSA administrator, McDivitt Law Firm hopes that car makers take accountability for defects in their cars to ensure safety for their consumers.
For an interesting read about the NHTSA's recent "recall query" on Ford check out this article from The New York Times.
GM Recalls
Our specialized team at McDivitt Law Firm is currently helping victims of accidents involving multiple GM car models. See the complete list here. General Motors is recalling these vehicles for certain manufacturing flaws and is accused of delaying the recalls in some instances. If you or a loved one has been seriously injured due to an accident involving one of these vehicles, please call us today at (877) 846-4878 or request for a free initial consultation.