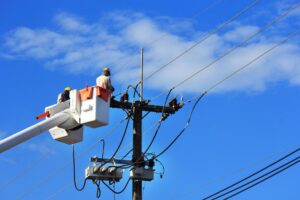 One of the things the U.S. Department of labor does in the Bureau of Labor Statistics is to keep track of the number of fatalities that occur on the job, and why. It is of course a measure to help prevent work related injuries and fatalities. However, I thought it interesting to go over the 10 Deadliest Jobs in America in accordance with those statistics and the Business Insider. You may be surprised by some that made the list, or some that did not make the list. Of course, others will not be surprising at all as they are known to be risky jobs. Based upon the number of workers in each field and the yearly fatality rate, the list is as follows:
Construction Laborers: total fatalities for 2013 were 220
Electrical Power-line Installers and Repairers: total fatalities for 2013 were 27
Farmers and ranchers: total fatalities for 2013 were 231
Truck Drivers: total fatalities for 2013 were 806
Mining Machine Operators: total fatalities for 2013 were 16
Refuse and Recyclable Material Collectors: total fatalities for 2013 were 33
Roofers: total fatalities for 2013 were 72
Aircraft Pilots and Flight Engineers: total fatalities for 2013 were 64
Fishers and Fish Workers: total fatalities for 2013 were 27
Loggers: total fatalities for 2013 were 59
I'll admit, I was somewhat surprised by the pilots being so high on the list.
The Most Frequently Cited OSHA Violations
Along with the most dangerous jobs, Eastern Kentucky University has created a great infographic covering the most dangerous industries in the U.S. In the graphic is the 10 most frequently cited work violations which can often lead to an injury. The violations occur in the following areas:
Fall protection
Hazard communication standards
Scaffolding requirements
Respiratory protection
Powered industrial trucks
Control of hazardous energy
Ladders
Electrical, wiring methods, components and equipment
Machinery and machine guarding
Electrical systems design
As a law firm dedicated to helping those who have been injured on the job, I want to stress the importance in being safe at the workplace. The 10 jobs listed above are not the only jobs where injuries can occur, so be mindful of dangerous situations. If your job is on the list, please be extra-cautious at the workplace. Take care that you follow all safety precautions, and please report any unsafe work conditions you might encounter.
For more on Workers' Comp check out these blogs and vlogs: