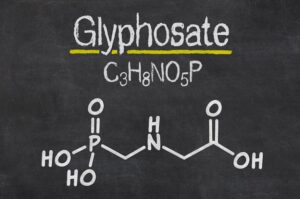 As part of our campaign to inform consumers about the dangers of the popular herbicide Roundup we set on the road to conduct some informational Town Hall Meetings across the Midwest. Four of our Team Members, including Mike McDivitt, set out on the open road to visit seven towns in seven days! It was quite the road trip, but the Team was glad to get the word out to many communities and get feedback from them as well.
The Stops
Team McDivitt visited the following cities on the following dates:
Salina, KS on August 11, 2015
Columbia, MO on August 12, 2015
Keokuk, IA on August 13, 2015
Dubuque, IA on August 14, 2015
Ames, IA on August 15, 2015
Kearney, NE on August 16, 2015
Fort Morgan, CO on August 17, 2015
We had a great start at our first stop in Salina. Mike said "we had a good turnout for our presentation, with a good dialogue about the issues surrounding Roundup." When we were in Columbia we had another sold turnout and good informational exchange. Mike mentioned that "we're getting lots of interesting perspectives and people seem to want to spread the information to their family and friends."
While in Iowa we learned that the Iowa State Fair was going on. While we were unable to attend that we had a great turn out in Dubuque, IA. The people were extremely interested in what we're doing with exposing Roundup, and some expressed frustration that more people in their area aren't aware of the potential dangers of the chemical glyphosate found in Roundup. We had some great exchanges with the people who came, and many came because they had health issues or knew someone who did.
The Town Hall in Kearney had another strong turnout with people expressing similar experiences with health issues they believed to be related to Roundup. We were happy to supply those who attended with fliers to give to family and friends who may be experiencing health problems.
The End
We finished our road trip in Fort Morgan, and after all the meetings and exchanges in 5 different states, we were glad to get back to the Denver and Colorado Springs areas. We were happy to go on this campaign. We thoroughly enjoyed everyone we met along the way, and we were glad to spread important information to their communities and beyond.