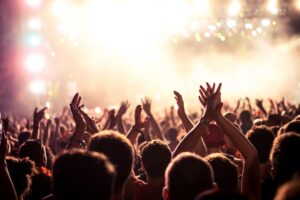 Taylor Swift is a household name known throughout the world. In fact, that very statement is made in her counterclaim against David Mueller, a former Denver DJ. Ms. Swift responded to Mr. Mueller's compliant in federal court on October 28, 2015, denying his allegation and filing her own counterclaim alleging assault and battery.
The Amended Complaint
Mr. Mueller filed an amended complaint back in September claiming that Ms. Swift and others were the cause of his discharge from employment with Lincoln Financial Media Company, the company who employed him as a DJ at a local Denver radio station, 98.5 KYGO. In his complaint, Mueller claims that during a Taylor Swift concert at the Pepsi Center in 2013, he was approached by a member of Ms. Swift's security team who accused Mr. Mueller of inappropriately touching Ms. Swift and requiring him to leave the venue. After the event, Mr. Mueller's employment contract was terminated. He claims that no inappropriate contact occurred.
Thus, in his complaint, Mr. Mueller makes two claims for relief, or two legal reasons he is asking for damages based on Ms. Swift's alleged actions. They are:
Intentional Interference with Contractual Obligation: This occurs when a person intentionally and improperly interferes with a party's ability to fulfill the obligation under a contract (except a contract to marry) between that party and a third person by causing the third person not to perform the contract. When this occurs, that person who interfered is subject to liability to the injured party for the monetary loss resulting from the failure of the third person to fulfill the contract. Restatement (Second) of Torts 766.
Tortious Interference with Prospective Business Relations (or tortious inference with prospective business advantage): This occurs when a person intentionally and improperly interferes with another's future contractual relation (except a contract to marry) and is then subject to liability to that person for the monetary harms resulting from the loss of the benefits of the relation. This could be caused by (a) inducing or otherwise causing a third person not to enter into or continue the prospective relation or (b) preventing the other from acquiring or continuing the prospective relation. Restatement (Second) of Torts 766B.
Taylor Swift's Counter Suit
Taylor Swift responded to the allegations by denying many of them, and also by bringing a counterclaim against Mr. Mueller. In her counterclaim, Ms. Swift alleges that Mr. Mueller groped her under her skirt without her permission. As such, she brought two claims against him:
Assault: This is the intentional act of putting another in apprehension of an imminent harmful or offensive contact by the conduct of the actor.
Battery: This is an intentional and offensive act where harmful or offensive bodily contact with another is actually made without lawful reasoning.
Usually in a civil case for battery there is also an action for assault, which occurred in Ms. Swift's counterclaim, however, this is not always the case. In the case of assault, no actual contact needs to be made. However, Ms. Swift in her allegations is quite clear that offensive contact did happen. Ms. Swift's counterclaim clearly alleges enough facts to go forward with a case against Mr. Mueller. And Ms. Swift probably has quite the legal team behind her.
Ms. Swift in her counterclaim requests both compensatory and punitive damages, and states in her claim that "any recovery obtained by Ms. Swift will be donated to charitable organizations dedicated to protecting women from similar acts of sexual assault and personal disregard." If this case goes to trial, both Mr. Mueller and Ms. Swift will have to prove their allegations in the complaint and counterclaim.
For more, check out this article from the Denver Post.
To learn more about ending sexual assault, visit the National Center on Domestic and Sexual Violence.