Our fifth annual PSA contest was a huge success! This year, we received a total of 30 video entries from local area students! We asked students to create original videos about safe driving and how to prevent problems such as distracted driving, lack of seat belt use, and impaired driving.
We are excited to announce that this year's contest yielded not one, but two first-place winners! Daniel Carr, a 9th-grade homeschool student in Woodland Park, and Michelle Manthei, a 12th-grade student at Coronado High School.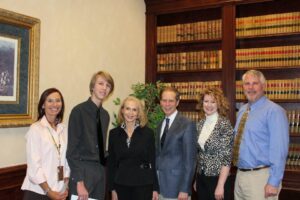 Both students utilized green screen techniques to create impressive special effects to caution others of the dangers of texting while driving. Daniel's PSA features the grim reaper, who does his best to distract a driver, while Michelle's PSA is an out of this world experience, including spaceships!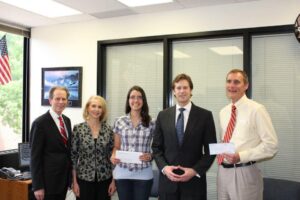 We gave our contest winners the choice of a laptop computer with movie-making software or a $1,500 gift card. Both Daniel and Michelle chose gift cards as their prizes. Michelle's school will also be receiving a donation, and a donation will be made to Drive Smart Colorado on behalf of Daniel. Both PSAs also will be aired on local television, so keep an eye out and let us know when you see them on TV!
To watch and learn from all of this year's entries, visit McDivittMakesADifference.com.