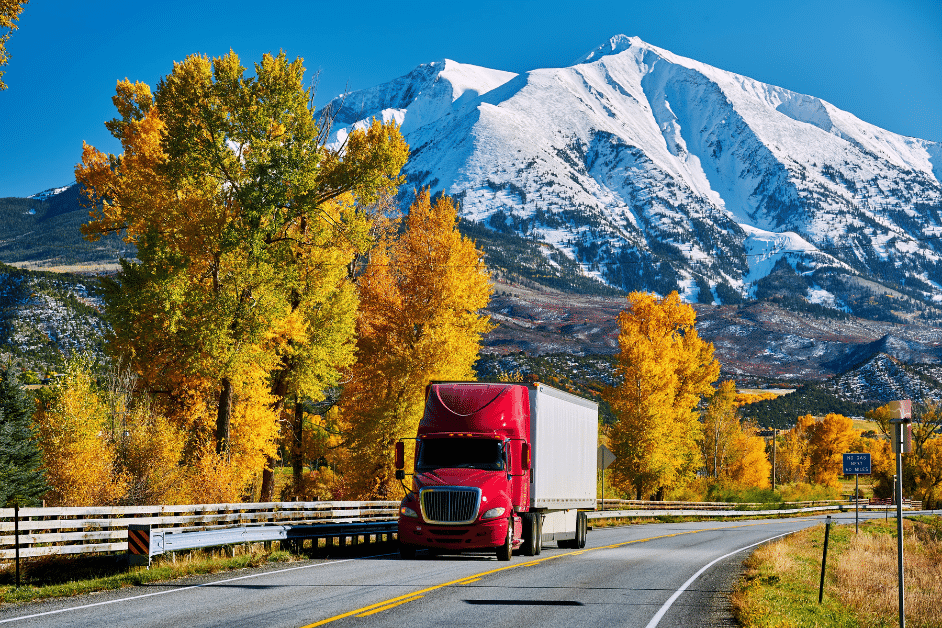 Every Colorado driver has encountered a large semi-truck while driving around town or on the highways. With two large interstate highways here in Colorado, I-70 and I-25, there are many trucks traveling on those busy roads every day. Due to the increased volume of trucks on the interstate there is more of an opportunity for accidents to occur. The majority of truck drivers operate in a safe manner while on the road, but occasionally, due to fatigue, distraction or even being rushed by their company, some truck drivers can cause crashes due to careless driving.
What do I do if I am in an injury crash with a semi-truck?
Being involved in a collision with a semi-truck can be a traumatizing experience. It can leave you feeling overwhelmed, confused, and unsure of what to do next. However, it's important to know that there are steps you can take to protect yourself in the aftermath of such a crash. Here are the most immediate steps to take following a collision:
Call the Police:  It is important that you call the police in order to report what happened. The police will create a report of the accident, which can be useful in a potential legal case. Be sure to provide the police with all of the necessary information, including the location of the crash, the make and model of the truck, and the driver's name and contact information.
Seek Medical Attention: Even if you feel fine, it's important to get checked out by a medical professional. Some injuries, such as whiplash, may not manifest symptoms immediately, but can become serious if left untreated. Additionally, seeking medical attention will create a record of your injuries, which can be helpful in a potential personal injury case.
Document the Scene: If you're able to, take photos or video of the scene of the accident. This includes pictures/video of the damage to your vehicle, the location of the accident, and any visible injuries you may have sustained. These photos/video can be used as evidence in a potential legal case.
Exchange Information: Exchange information with the truck driver, including their name, contact information, and insurance information. It is also important to get the name and contact information of any witnesses to the accident.
Contact an Attorney: An experienced attorney can help protect your legal rights, negotiate with insurance companies, and ensure you receive fair compensation for your injuries and damages.
Common causes of trucking accidents:
Speeding
Distracted Driving
Improperly trained drivers
Fatigued drivers
Poor vehicle maintenance
Improper loading and storage of cargo
Trucking defect or malfunction
Driving under the influence
Liability In a Truck Accident Case:
Determining liability in a truck accident case can be complex, due to multiple parties involved who could be responsible for the accident. Below are some parties that could potentially be held liable in a truck accident case:
The truck driver: The truck driver could be held responsible if they were found to be driving recklessly, under the influence of drugs or alcohol, or violating traffic laws.
The trucking company: The trucking company could be held responsible if they were found to have hired an unqualified or inexperienced driver, failed to properly train or supervise their drivers, or if they were found to have encouraged or incentivized their drivers to engage in unsafe driving practices, such as driving over their allotted hours.
The truck manufacturer: The truck manufacturer could be held responsible if the accident was caused by a defect in the truck, such as faulty brakes, defective tires, or a defective steering system.
The cargo loader: The cargo loader could be held responsible if the accident was caused by improperly loaded or secured cargo that shifted during transit, causing the driver to lose control of the truck.
Government entities: Government entities, such as state or local governments, could be held responsible if the accident was caused by poorly maintained roads, inadequate signage or traffic control devices, or other unsafe road conditions.
The majority of trucking accidents that occur are classified as negligence cases here in Colorado. That means that the defendant had a duty to the plaintiff and the defendant breached that duty. As a result of the defendant's breach, the plaintiff was injured and sustained damages from their injuries. In addition to the traditional negligence cause of action, negligence per se is another avenue to pursue in a trucking accident case. Negligence per se occurs in Colorado when an actor violates a safety law, regulation, or ordinance in Colorado and as a result they are presumed to have been negligent.
If you have been in a trucking accident here are a few tips:
Move your vehicle out of the roadway and safety away from traffic
Call 911 in order to report the collision
Take pictures or video recording of the scene of the accident
Receive any medical treatment necessary due to the collision
Get the information of the driver of the truck
Continue to receive necessary medical treatment
Call McDivitt
Being involved in a semi-truck accident can be a stressful and confusing experience. By taking the above steps, you can protect yourself and your legal rights in the aftermath of the accident. If you or a loved one has been involved in a semi-truck accident, contact the experienced personal injury attorneys at McDivitt Law Firm today.
Learn more about truck accidents.