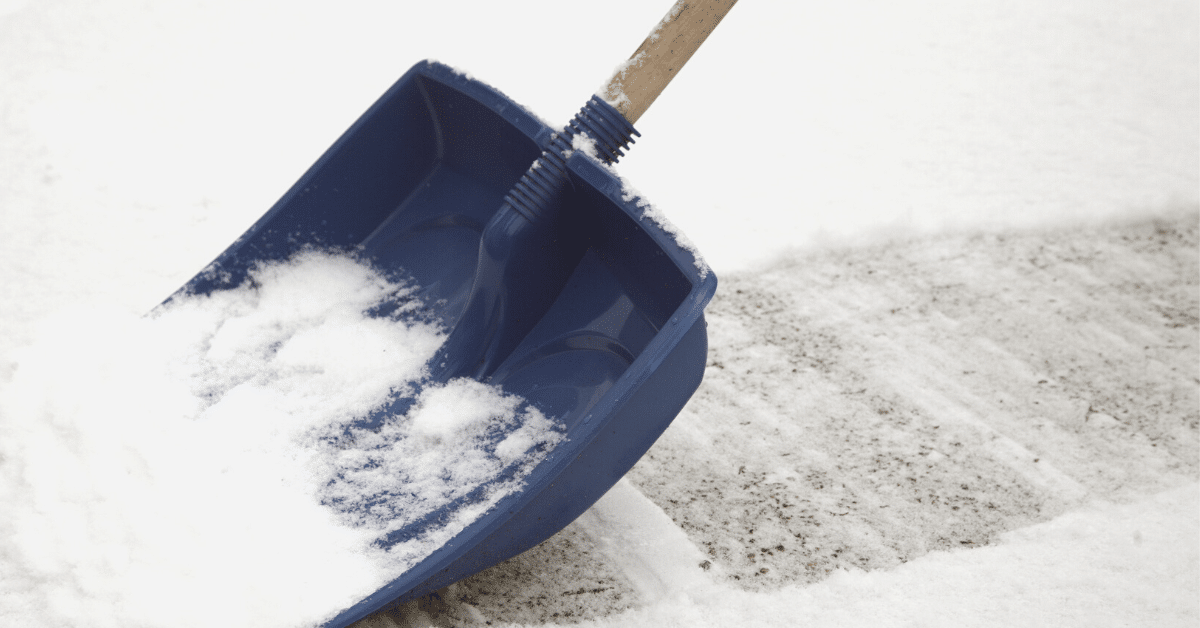 There is always hope for a white Christmas. A thin dusting of snow blanketing a cozy home with a smokey chimney on Christmas morning is quintessential Americana. But when snow is on the forecast in January, February, or even later, it can start to feel the winter weather has overstayed its welcome. After shoveling snow several times a season and watching gray piles of slush accumulate on the front lawn, it can be tempting to defer to letting nature run its course. Unfortunately, in Colorado the sun is not responsible for snow removal; property owners are liable.
Following a snowstorm, each property owner is responsible for the removal of snow from the sidewalks adjacent, or near, their property. Failure to remove snow from the premises of residential, commercial, or other pedestrian walkways in a reasonable timeframe can result in legal consequences. We have compiled a list of the applicable regulations in Colorado regarding the removal of snow after a winter weather event.
Why Are Property Owners Responsible for Snow Removal?
For the safety of residents, tenants, customers, mail carriers, or any other member of the public using pedestrian walkways. This is especially important for children and handicapped members of our communities. An uncleared or inaccessible walkway will make navigating it difficult or may even result in an individual having to walk on a road shared with motorists, which is unacceptably dangerous.
In addition to snow removal being required to protect the most vulnerable in society, the lack of removal of snow could expose a property owner to liability under the Colorado Premises Liability Act.
What to do?
• Residents are responsible for clearing driveways and sidewalks within 24 hours after a snowstorm to allow safe use by pedestrians. This is particularly important along school pedestrian routes to prevent children from having to walk in the street.
• Owners must place snow from their driveways and sidewalks onto their front yard or other areas of their own property, and not into the street. This practice reduces the number of icy areas on streets and ensures proper drainage flow into the storm sewer once snow melts.
• If you cannot remove the snow yourself, you must make the necessary arrangements to have the snow removed from your property. This applies to residential homeowners, commercial property owners, and landlords.
Hazards

Violations are considered misdemeanors, but civil penalties also apply if the placement of snow creates a hazard. Some examples of hazards caused by snow are:
• slippery areas;
• frozen ruts or bumps that can contribute to a motor vehicle or pedestrian crash;
• drainage issues;
• sight difficulties; and
• obstructed ease of access.
C.R.S. 43-5-301 prohibits the plowing, blowing, shoveling or other placement of snow onto public roadways. Pushing snow on public roadways increase hazards with each snowstorm, as snow piles or berms become larger, freeze and are more difficult to manage throughout the winter. Potential civil liability can extend to both the property owner and the person who placed the snow in the roadway or right of way.
Regulations

It is important to note that each city and county may have different regulations regarding their snow removal policies, so be sure to check with your local municipality regarding the local rules and regulations. We have included a few examples of regulations that exist in Aurora, Denver and Colorado Springs.
Timeframe
Colorado Springs
For residential property, twenty-four (24) hours after the termination of the falling snow. For commercial property, five o'clock (5:00) P.M. the next business day following termination of the falling snow.
Denver
After snow has stopped falling, businesses need to begin clearing their sidewalks immediately. Residences need to clear their sidewalks by the next day.
Aurora
Residential property and business owners must remove snow and ice within 24 hours after a snowfall ends. If a snow emergency is declared by the city, they have 48 hours to clear the sidewalks.
Liability

Colorado Premises Liability Act
The Colorado Premises Liability Act is a law stating that a homeowner or business owner could be found liable if a person is injured on their property due to the lack of proper snow removal. The Act covers when a person suffers an injury on the property of another due to their negligence.
(See here for more information)
Colorado Springs
Per Colorado Springs Code of Ordinances 3.4.202, "This section imposes an affirmative duty to remove snow and ice from the sidewalks to protect public safety. Violation of this duty shall constitute negligence per se and an unlawful act, subjecting the violator to civil liability for any injury proximately caused by the violation, civil liability for the costs of removal and criminal prosecution." Per Colorado Springs Code of Ordinances
Denver
Per the City of Denver, "Inspectors leave a time-stamped notice at properties with un-shoveled sidewalks. After receiving a notice, businesses have four hours and residences have 24 hours before the inspector's re-check and a potential $150 fine."
Aurora
Per the City of Aurora, "an administrative fee of $25 for single-family and $50 for all others will be imposed after 24 hours and again after 48 hours if the snow is not removed. The city's contractor will then be requested to remove the snow and/or ice, and the property owner or financial institution will be billed. Chronic violators will also be issued a summons to appear in Aurora Municipal Court. Officers are not required to give a warning notice prior to issuing a snow ticket."
Tips and Supplies to have for snow removal

• Road Salt
• Shovel
• Snow Blower
• Remove snow at the very end of your driveway a few feet beyond each edge of the driveway and even into the street. In order to minimize the snow that gets left behind by the plows that will pile up in front of your driveway.
• Keep fire hydrant and mail boxes clear for access
• Starting shoveling while snow is still falling and fresh allows for an easier process
• For commercial property owners and landlords: keep several snow removal services that you can reliably contact in the event of snowfall.
What to do if you are injured due to the lack of snow removal?
If you are injured due to the lack of snow removal you should immediately inform the property owner of the situation and give them notice that you have been injured on their property. The next step to take would be to seek adequate treatment for any injuries suffered.
If you feel your injuries require legal action, contact the attorneys at McDivitt Law Firm. Suffering a serious injury on snowy, wet, uncleared premises is unacceptable. We will hold property owners accountable for their negligence and get you the money you deserve.
Learn more about premises liability.