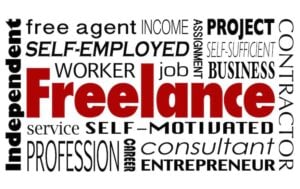 Ever thought about suing the United States? Sounds like a big deal, right? However, there are times when a limited waiver of sovereign immunity exists that allows for a cause of action for a death or injury caused by the negligence of an employee of the United States government while that employee is acting within the scope of his or her employment. Sovereign immunity is a doctrine that prevents government from being sued. It is the Federal Tort Claims Act (FTCA) that grants a limited waiver.
The FTCA and Independent Contractors
I recently read a great article in the American Association for Justice journal, Trial, on Federal Tort Pitfalls. While this article is written for attorneys I think it's important to cover with readers the concept of employees versus independent contractors with respect to the federal government. There are active duty military and civilian employees, but many others work for the federal government under a government contract. These are independent contractors.   The U.S. is not liable for the negligence of independent contractors. However, there are also "personal services" contracts in which the U.S. could be liable for those contractor's negligence as there is an employer-employee relationship, but any other independent contractors do not have that employer-employee relationship.
So how do you tell if the contractor is an independent contractor for the purposes of the FTCA? In the 10th Circuit, which includes Colorado, the court uses the "strict control" or day-to-day control test. Under this test the court will look to see:
The intent of the parties;
Whether the U.S. controls the end result or also controls the manner and method to reach the result;
Whether the person uses his or her own equipment or that of the U.S.;
Who provides liability insurance;
Who pays social security tax;
Whether federal regulations prohibit federal employees from performing such contracts; and
Whether the individual has authority to subcontract to others.
Therefore, when deciding whether the negligent party was an independent contractor, it comes down to whether there is evidence to show intent to make the professional an employee of the government subject to certain forms of permissible control. The government is going to argue that there is no employee-employer relationship, meaning that the government had not control over the professional's decisions or authority, especially in regards to medical professionals.
Statutes of Repose
Another issue arising in FTCA claims involves statutes of repose. In a previous blog on cancer clusters and Camp Lejeune, I covered a recent case involving a North Carolina statute of repose in an FTCA claim. A statute of repose bars "any suit that is brought after a specified time since the defendant acted (such as by designing or manufacturing a product), even if this period ends before the plaintiff has suffered a resulting injury." A statute of repose differs from a statute of limitations. Pursuant to the FTCA, there is a statute of limitations to file an action two years from the date the "claim accrues or unless action is begun within six months after the date of mailing, by certified or registered mail, of notice of final denial of the claim."
The FTCA does not contain a statute of repose, and the government has begun arguing that a statute of repose is substantive law as opposed to procedural law. In FTCA claims the court follows federal law for procedural issues, but state law for substantive issues. If statutes of repose are considered substantive law, then state statutes of repose can be considered. This is an interesting issue, and is something for all to be very aware of when dealing with FTCA claims as time may lapse.
The bottom line is the FTCA can complicate a negligence case. It's important if you have a potential claim against the United States that you contact an experienced attorney to assist in your case.