After you've been injured due to another's carelessness or negligence, you can become overwhelmed with all the things you must do just related to your recovery. One aspect of that recovery is obtaining your prescriptions. To make things a little bit easier I want to take the time to go over a company called IWP, which is a national pharmacy that is specifically aimed at providing service to injured individuals.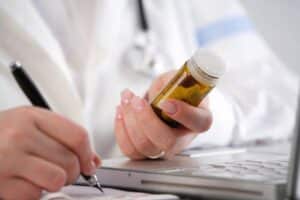 What Does IWP Offer
IWP ships your prescriptions directly to you and then collects payment directly from the insurance company. This offers two benefits:
You won't have to drive anywhere to pick up a prescription; and
You don't have to deal with the financial burden of paying for the prescription when you pick it up.
IWP provides services to those injured in workers' compensation claims, auto accidents, and other personal injury cases. Through the use of IWP, you will not need to pay out-of-pocket expenses or worry about submitting claim forms.
IWP Quality of Care
According to IWP they offer these four things:
Drug Utilization Review: An IWP pharmacist looks at the patient's profile to ensure there are no drug interactions or allergies. A database will alert the pharmacist if any contradictions in prescriptions exist.
4-Point Quality Check
Prescription Drug Monitoring Program (PDMP): IWP tracks narcotic prescriptions daily.
Opioid Monitoring: IWP pharmacists works closely with physicians to ensure that opioid abuse does not occur.
IWP Workers' Compensation Prescription Card
IWP provides home delivery for prescription medication specifically in relation to worker's compensation claims. According to IWP, they provide the following:
Prescriptions with no upfront costs
Confidential access to their team of licensed pharmacists
No confusing claim forms
Notification when refills are due
Overnight nationwide delivery to your doorstep
Continuous prescription care on controversial and litigious claims
Friendly, multilingual staff
For more information check out www.IWPharmacy.com or you can contact them at 888-321-7945.
While McDivitt Law Firm is not associated with IWP, we want to provide easier access not only to the law, but to whatever you may need to help in your recovery. If you need help with your workers' compensation claim or if you have been denied benefits, contact McDivitt Law Firm or click here for a free initial consultation.