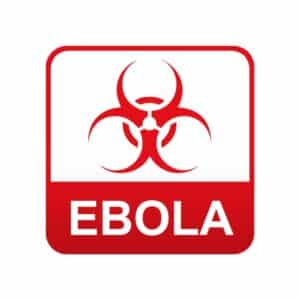 I was recently asked to provide some legal perspective regarding a lawsuit filed by the nurse, Nina Pham, who was the first person to contract Ebola in the U.S. As you may recall, she contracted it from her patient Thomas Eric Duncan, who passed away from the disease. In early March, Ms. Pham filed the suit against Texas Health Resources, Inc. (THR), the parent company of the hospital she worked at, Texas Health Dallas Presbyterian Hospital.
This lawsuit is somewhat of a novel issue because typically employers are immune from a lawsuit when an employee is hurt on the job through the worker's compensation system designed for reimbursement and time off for those injured. Liability of the employer is taken out of the equation; the employee only needs to show an injury that occurred on the job to collect benefits. However, Texas is unique as it is the only state in the country that does not require employers to have workers compensation insurance.
Texas's Workers' Compensation System
Under the Texas Workers' Compensation Act, private employers in Texas can choose whether or not to provide workers' compensation coverage to their employees. Texas, like Colorado, does have a state-regulated insurance program for workers' compensation.
According to the Texas Department of Insurance, it estimates that 44% of employers are what they call "nonsubscribers," or those who do not have workers' compensation insurance. Those businesses employ about 20% of Texas's workforce. Additionally, the Texas Department of Insurance estimates that 35% of all nonsubscribers pay "occupational benefits," which can include wage replacement benefits, medical benefits, or both. These are usually considered "out-of-pocket" expenses for the employer, and not through insurance. An estimated 23% of nonsubscribers also carry employer's liability insurance.
Texas law, pursuant to its Labor Code, provides that if an employer has workers' compensation insurance coverage, then workers' compensation benefits are the exclusive remedy for an injured employee. Thus, the employer is immune from any lawsuit brought by the employee. However, a "nonsubscribing" employer could be subject to a negligence lawsuit from a workplace injury or death. Texas law also provides for common law defenses to a negligence case against an employer.
Colorado's Workers' Compensation System
Colorado's worker's compensation system works differently. In Colorado employers are required to obtain workers' compensation insurance, they cannot opt out like in Texas. There are a few exceptions. Also, like Texas, Colorado too has an exclusivity doctrine. That is, when an employer has workers' compensation insurance, and they are required have it, they are not subject to any other liability claim due to an on-the-job injury.
Pursuant to Colo. Rev. St. § 8-41-301(1), an employee is entitled to compensation when they receive an on-the-job injury when the following occurs:
(a) Where, at the time of the injury, both employer and employee are subject to the provisions of said articles and where the employer has complied with the provisions thereof regarding insurance;
(b) Where, at the time of the injury, the employee is performing service arising out of and in the course of the employee's employment;
(c) Where the injury or death is proximately caused by an injury or occupational disease arising out of and in the course of the employee's employment and is not intentionally self-inflicted.
Nina Pham Complaint
While a majority of Nina Pham's complaint focuses on her injuries sustained at work (contracting Ebola), her attorney is arguing that this is not a workers' compensation case. According to her attorney, Ms. Pham's employer was the hospital, not Texas Health Resources (the only defendant), and therefore, the lawsuit is not a "compensation case." The issue here is that Texas Health Resources (THR) does provide workers compensation according to their website. Thus, if THR is the employer (Presbyterian Hospital part of that employer), then this may be a workers' compensation issue, rather than a negligence lawsuit.
Ms. Pham has pled seven counts in her complaint, including: negligence, premises liability, invasion of privacy, and fraud. Ms. Pham is also seeking exemplary, or punitive, damages. It will be interesting to see how this case moves forward and whether some of the counts in Ms. Pham's lawsuit are in fact workers' compensation issues. If they are, her damages will be limited.