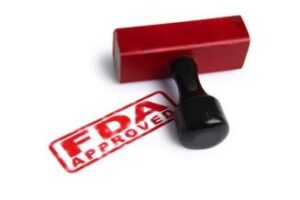 A recent article from the Wall Street Journal discusses how insurance companies are calling for tougher regulations for approving and tracking medical devices. Previously, I discussed the FDA process in approving certain medical devices called a 510(k) review. The morcellator is one of many devices (if not nearly all) approved through this process. This process approves devices "substantially similar" to medical devices already on the market.
Power morcellators are used in laparoscopic surgery to remove uterine growths, fibroids, either through a myomectomy or a hysterectomy. The FDA has warned that use of this device has been linked to the spread of cancer, including uterine sarcoma.
Insurer Plan
America's Health Insurance Plans, a trade group, wrote a letter to a senator this April stating that the dangers associated with use of power morcellators reveals weaknesses in how medical devices are approved for use, and also how they are monitored on the market, according to the WSJ. America's Health Insurance Plans is calling for a reassessment of the 501(k) system and better efforts to track medical devices. Already insurers are changing policies regarding use of morcellators.
According to an article from Fierce Medical Devices, the Institute of Medicine recommended getting rid of the 510(k) review in a 2011 report. However, the medical-device industry and the FDA continue to defend the system. According to the president and chief executive of Advanced Medical Technology Association, the 510(k) system is "overwhelmingly safe." He even states in responding to America's Health Insurance Plans letter, that the review process has a "proven safety record."
However, according to the WSJ the FDA requires hospitals and device makers to report serious problems with any medical device to the FDA. The FDA maintains records regarding all reports made. Yet, the FDA received no reports about the risks associated with morcellators spreading cancer before December 2013, when the WSJ first reported on the issue. This would lead one to think maybe a new process is needed when it comes to medical devices.