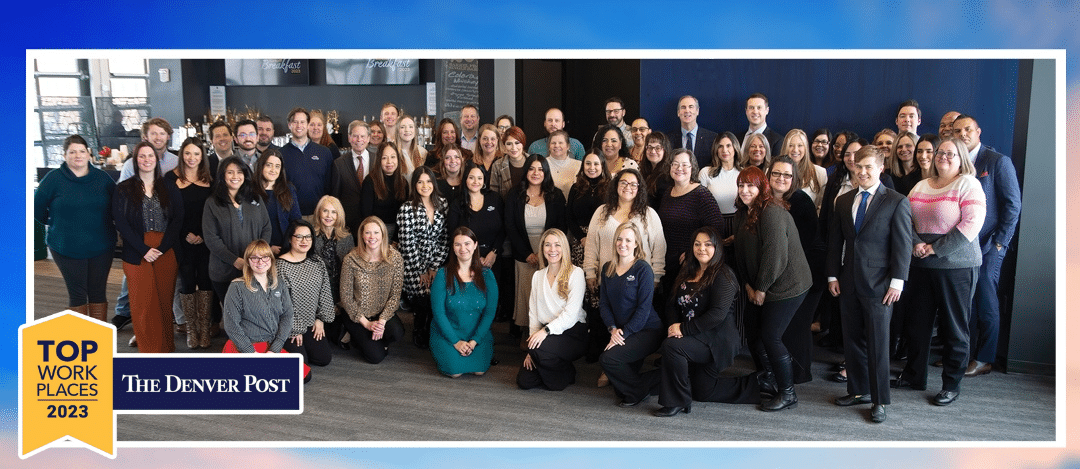 We are honored to have been selected to The Denver Post's Top Workplaces 2023!
This ranking is because of all of the wonderful people who make up the team at our firm. We have been named one of the best places to work in Colorado due to the hard work and dedication, the empathy and consideration, and, of course, the fun attitude our team members bring to the workplace every day.
This award is based on third-party survey results, and we could not be more thrilled that our team values our workplace environment as much as we value our talented team!
Thank you to all of our team members for making McDivitt Law Firm a Top Workplace with a positive, supportive, and inclusive culture!