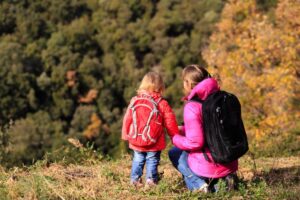 You've probably heard that attorneys often do pro bono work, but you probably think that means providing free legal services. However, I and many other attorneys, think of pro bono work as our way of giving back to our communities and that doesn't necessary require providing legal services. As such, I have chosen to give back to my community here in Southern Colorado by being a Court Appointed Special Advocate (CASA). CASA is a nationally run volunteer program that provides abused and neglected children with an advocate in court. These advocates are not attorneys, but everyday people who want to do what is in the best interest of the child. Volunteers are appointed by the court to assist in cases known as dependency and neglect cases. These are civil cases, not criminal.
What Does a CASA Do?
I first began my journey as a CASA during law school in the court system of Memphis and Shelby County. As a CASA volunteer I had to go through an extensive background check and training program before taking my first case. Once I received my first case, as a CASA I went and investigated the child or children's situation. This entails a lot of listening to the child (if they speak), as well as listening and questioning parents, other family, caseworkers, teachers, therapists, and more.
When you have gathered all the information you can, a CASA then provides a report to the court on the child's situation and recommendations on what they believe is in the best interest of the child. As a CASA, your recommendations may differ from the parent's and attorney's involved in the case. However, it is important that you provide what you believe is best for the child.
Often it can be difficult being a CASA. You are faced with horrible and disheartening situations. However, for me being a CASA has been one of the most rewarding experiences of my life. When a family is finally reunited and the children are doing well, there is no better feeling.
When you get down to it, a CASA provides a voice for a child in the court system. Many CASA children are foster children who feel as though they have no control over their lives. A CASA can provide stability and a voice for a neglected child.
What Can You Do?
If you are interested in CASA, please check out CASA of the Pikes Peak Region which serves El Paso and Teller Counties, and Denver CASA.   They are always looking for new volunteers who want to service their community and do what is in the child's best interest.