In a recent court case in Philadelphia, the court ordered Johnson & Johnson to pay $2.5 million in damages for failing to warn that Risperdal could cause gynecomastia, or the development of breasts in males. According to the Wall Street Journal, this particular case was brought by the family of a boy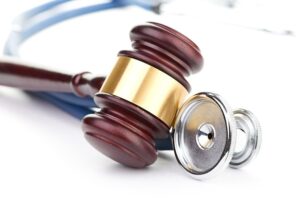 with Autism who took the drug back in 2002 and later developed size 46 DD breasts.
What is Risperdal?
Risperdal is a drug approved to treat schizophrenia, bi-polar disorder, and irritability associated with Autism. It has also been prescribed heavily for off-label uses, including ADHD, PTSD, and as a sleep aid. Studies have shown that Risperdal can cause hyperprolactinemia, which leads to gynecomastia.  The FDA has released numerous warnings regarding the use of the Risperdal.
Recent Risperdal Case and Legal History
This recent lawsuit is of importance because it is the first lawsuit claiming J&J hid the risks of gynecomastia to actually go to trial. Other cases have been settled in recent years. Over the years, many lawsuits have been filed against Janssen Pharmaceuticals Inc., which is part of J&J. There was a previous landmark case in September of 2012 that settled for an undisclosed amount. Furthermore, J&J has also paid $2.2 billion regarding criminal and civil allegations of illegally marketing Risperdal to children and the elderly. At the time, that represented one the largest settlements ever in relation to health care fraud.
This new case is just another in a slew of cases against J&J regarding Risperdal. According to the WSJ there are about 1,200 lawsuits filed around the country against J&J regarding the adverse effects of Risperdal.
Of interest in this case is that the FDA commissioner, David Kessler, served as an expert witness for the family. According to the WSJ, he testified that J&J knew about the risks associated with Risperdal, but that it failed to disclose data regarding those risks. You can read Mr. Kressler's testimony on the link located on the WSJ article.
If you or someone you know has suffered injuries as a result of taking Risperdal, contact McDivitt Law Firm today for a free case evaluation.