COVID-19 has changed our pace of life and we have learned to dramatically change our routines in the last several weeks. One large part of our daily life that we have been doing a lot less of, is driving. Many people are working from home but for those who do have to report to work daily, there is a lot less traffic, and a lot less likelihood for an accident to occur. So, whether you are driving a lot less, or are driving in much safer conditions, shouldn't your insurance premiums reflect that? Well, a lot of insurance companies think so!
Several auto-insurance companies have announced that due to the lack of driving they will be refunding members a portion of their premiums for the next couple of months. Not only do individuals benefit from a refund in premiums, but insurance companies benefit from an estimated 85% decrease in accident claims that are usually paid out.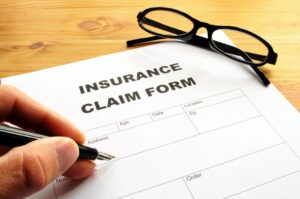 Not all refunds from insurance companies will look the same, and not all insurers are necessarily participating in this type of program. Some companies like American Family Insurance and Allstate will be paying their customers back about 15% of their premiums for the next two months. Other companies like USAA and Geico will be offering their customers 20% in credit towards their next couple statements.
Several other auto insurance companies will likely follow suit with similar programs in the coming weeks and days. Be sure to check your insurer's website for information and updates on programs they are offering to provide financial relief. If your insurance company is not currently offering a discount or refund to your current policy, it would be worthwhile to inquire about changing the type of coverage you are paying for. If you are not currently commuting to work, there may be room for savings by changing the purpose of your vehicle as stated in your policy.
Insurance companies will continue to benefit from reduced payouts for claims for the next several months, and its great to see that they are sharing those benefits with their members. Here are a list of some insurance companies currently offering refunds or credits:
-Allstate
-American Family
-USAA
-GEICO
-Liberty Mutual
-Progressive
-Travelers
For a complete guide to auto-insurance read more on this blog: https://www.mcdivittlaw.com/blog/a-complete-guide-to-colorado-auto-insurance-laws