When you think about journals, you may envision the tiny pink locked books that preteen girls use to record their most treasured thoughts. But journaling isn't out of the question for adults. In fact, keeping a post-accident journal can help you win your claim, fight back against unfair insurance company tactics, and get addition compensation that you might otherwise not receive.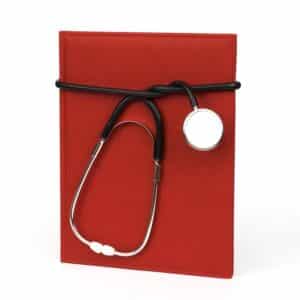 Why Keep a Journal?
Unless you have a photographic memory, it's simply impossible to remember each important detail of every day. Consider, for example, whether you can remember what you ate for dinner last Tuesday or if you recall what you did at work three weeks ago. Most people can't answer these questions, but these sorts of details are precisely the details that can win your claim. A journal helps you:
Document each and every injury, as well as the multiple ways the injuries have affected your life.
Determine the specific day and time you experienced symptoms, talked to your insurer, or got into your accident.
Present clear, specific evidence in court, as well as provide evidence to the insurer that can encourage the company to settle your claim.
Undermine false claims by your insurer about where you were, what you did, and how you did it.
Plug holes and gaps in the brief notes made by your doctor.
Avoid the problem of having to remember by guessing when things happened after significant time has passed.
What to Record
Your accident journal is a far cry from the adolescent angst you might have poured into a journal during your teen years. The sole purpose of this journal is to record your injuries and help your claim. Your attorney may ask you to record specific information. It is good idea to record the following:
Everything you can remember about the day of the accident, including the accident itself.
Each conversation you have with your insurer, a doctor, or any other party about your accident.
Every symptom you experience and the circumstances under which you experience them.
Whether and when you have to miss work.
Each and every doctor's visit, as well as all recommendations made by your doctor, including treatment and medications.
Periodic episodes relating to your injury for which you don't get treatment, such as headaches, dizziness or vertigo, seizures, or falling.
Journaling Options
Your journal should be a private document not accessible to others, so public online accounts are out. A note tab on your smart phone or tablet is ideal, as is a document on your laptop, because this information will always be with you. Just make sure you back it up so you don't lose it all, and keep the information password-protected.
If you prefer a lower tech approach, a dated notebook is fine, but keep several notebooks on hand so you always have a place to record relevant information. Otherwise you'll constantly be reaching for your notebook, and will be stuck trying to recall information hours later if you can't locate your notepad.
If you've been injured in an accident and you need help keeping track of your important information and guidance navigating the claims process, contact an experienced personal injury attorney at McDivitt Law Firm for a FREE consultation.