Families of Germanwings Victims Upset Over Compensation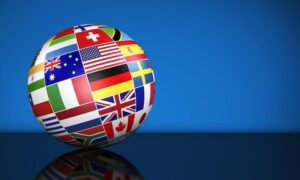 A recent article from the New York Times covers the anguish that the Germanwings Flight 9525 victims' families are going through. It focuses on the families in Haltern am See, a small town in western Germany.
On the fateful flight were 16 students and two teachers from Haltern. The article discusses how in Germany it is common for family and friends to grieve privately and discreetly, as it is part of their culture. However, some families have broken with this tradition and have spoken to reporters about their grief. Many in Haltern had stayed silent, remaining behind closed doors.
However, in June, Lufthansa Airlines, the parent company of Germanwings, offered to the victims' families $28,000 each for their pain and suffering. This was in addition to the $56,000 in immediate financial assistance that was provided to each family after the crash. When this offer occurred, the Haltern families wrote an open letter to Lufthansa calling the offer "insulting," according to the New York Times. In addition to the $28,000, Lufthansa is offering $11,000 more for emotional damages to each immediate family member (parents and children, but not siblings).
The families are upset because Lufthansa appears to want to make this matter go away quickly without ever addressing how a suicidal pilot was able to take control of the plane. The families feel that the company is not taking responsibility, or acknowledging what their employee did, which is what is really bothering these families.
German Law vs. U.S. Law
The article further discusses that the airlines are cooperating with investigations regarding the pilot, Mr. Lubitz, by German prosecutors. The article notes that under German law, only individuals, not companies, can be prosecuted. In the United States, corporations are viewed as a "legal person," which opens them up to criminal prosecution in the form of corporate liability. However, since German law does not view corporations in this way, the prosecutors are limited in the scope of their investigation. Additionally, back in 2002, Germany revamped its tort laws, which happened to make compensation for non-pecuniary loss (i.e. pain and suffering) less generous.
However, due to the airline's actions since the plane crash, the victims' families intend to meet to discuss filing a lawsuit in the U.S. Since Mr. Lubitz was training in the U.S. when he was granted leave to recover from depression, which the airline was aware of, there are ties to the U.S. in order to file a suit. U.S. tort laws will allow for additional compensation for these families where German law does not. The families' lawyer hopes that a U.S. lawsuit will also uncover more information about the extent of Lufthansa's knowledge of the pilot's mental condition.
What occurred on this Germanwings flight is tragic and wrongful death cases are always very emotional due to the loss a family member experiences. I hope that U.S. law will allow for these families to better understand and cope with what happened.