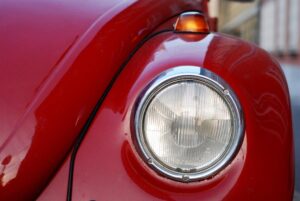 What is mass tort litigation? It is a type of civil action that involves multiple plaintiffs against one or more defendants. They are different from class actions where a plaintiff represents a class of people. The characteristics of a mass tort case include:
A large volume of claims regarding a particular product or device;
A large number of plaintiffs whose underlying facts are similar; and
Are interconnected cases.
A majority of mass tort cases involve a defective product or device, or what is referred to as a product liability case. That means the device has failed in some way, injuring the consumer. Because the product is most likely in mass production that means there are many consumers who could have been potentially harmed by the device, thus leading to mass tort litigation.

Mass Torts through the Volkswagen Diesel lawsuits
An article in the New York Times back in late October, discusses the "legal battle" of major law firms fighting to take on the mass tort cases for the Volkswagen vehicles with rigged diesel engines. The article notes that legal scholars are concerned that a small circle of law firms are dominating the process and that some settlements have benefited the lawyers more than the clients, according to the author. If done properly, mass tort litigation is very helpful in consolidating cases in order to make the process easier for all—including plaintiffs.
In the Volkswagen lawsuits, plaintiffs are arguing that the company defrauded them by making false claims about the performance of its diesel engines and are asking to be compensated for the prices paid for the vehicles and the cars' diminished resale value.
What is happening now is that this December, a seven-judge committee known as the Judicial Panel on Multidistrict Litigation met to hear arguments on where to consolidate the federal lawsuits against Volkswagen. In a mass tort case, the cases are consolidated together to provide for a streamlined process in court.
Lawyers were looking for the jurisdiction most favorable for their case. In this matter, some lawyers felt it should be in Detroit because it is "Motor City," another believed LA because many suits have been filed there, and another possibility was in Alexandria, VA as the carmaker's U.S. headquarters are nearby in Herndon, VA. The Panel decided on a California federal court in San Francisco was the best venue as nearly one-fifth of the suits are filed in California.
The Judicial Panel on Multidistrict Litigation was established in 1968 to decide whether multiple pending cases should be transferred to one federal court. The responsibility of the Panel is to:
Determine whether civil actions pending in different federal districts involve one or more common questions of fact such that the actions should be transferred to one district for coordinated or consolidated pretrial proceedings; and
Select the judge or judges and court assigned to conduct such proceedings.
By consolidating, this process avoids duplication of discovery, prevents inconsistent pretrial rulings, and conserves the resources of the parties, their counsel and the judiciary.
Have You Been Injured?
If you have been injured by a defective product, you may be entitled to compensation and your case may be considered a mass tort case. It's important to contact an experienced attorney right away to ensure that if you are entitled to compensation, all your legal rights are properly represented.