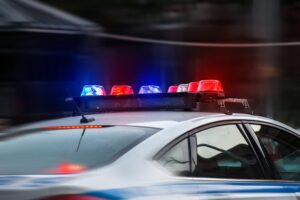 The case of Donovan Duran is a tragic one. Donovan, our client, was an aspiring MMA fighter, who one night in December of 2015, after being taken into custody by the La Junta police, was paralyzed while in police custody. His injuries occurred when an officer pulled him out of a police vehicle onto his head. He was rushed to a medical center, where he learned his spinal cord had been crushed. He is now paralyzed. This information was released in a grand jury report that came out this May.
In April of this year, the Otero County grand jury declined to charge the officers involved with taking Donovan into custody, Sgt. Vincent Faker and Officer John McMillian. The decision came as a shock to our firm, and it highlights some of the flaws in the grand jury system, which is separate from the civil justice system.
It is important to note that the grand jury's decision was restricted to the question of whether or not criminal charges under Colorado state laws should be filed against one or more La Junta police officers as a result of serious bodily injuries suffered by Donovan when the police officers were delivering him to Arkansas Regional Medical Center in La Junta.  The Colorado state criminal laws in question before the grand jury are entirely different than the federal laws providing for civil lawsuits against police officers for use of excessive force that causes injuries.
Just as importantly, the grand jury hearing in this case—as in every case—is by law secret and ex parte.  That is, only one party participates and presents evidence.  Neither Donovan nor his attorneys were able to be present to hear testimony of witnesses.  Those unnamed witnesses could not be cross-examined by us, nor could we present evidence on Donovan's behalf.  Likewise, our attorneys were not allowed access to any documents, reports, or videos presented to the grand jury as evidence, nor were we permitted to present such type of evidence on behalf of Donovan.  The special prosecutor appointed in the case presented in secret the evidence that he alone decided was appropriate, with nobody present to challenge that evidence or to present additional or contrary evidence.
The bottom line is that the grand jury heard only one side of the story.  Our goal is to ensure all sides of the story are presented. In this case Donovan's civil rights were violated by the actions of the La Junta police force, which requires the filing of a federal lawsuit. We continue to seek justice for our client, whose life was changed by the actions of the La Junta police, and we intend to bring light to what went wrong.
For more, you can see Donovan's story on CBS4 Denver, and read the article about the grand jury report in the Denver Post.