During this global health crisis many businesses have been forced to shut down as more and more people are urged to stay at home by the state. Colorado has deemed legal services an essential business function. Although our physical offices have temporarily closed, we continue to operate on all cylinders from a remote work environment.
Your Legal Team at Work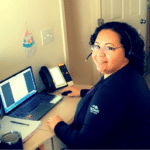 McDivitt Law firm has extensive experience in operating and collaborating remotely. With five offices across the state of Colorado, the law firm is well equipped to have all its teams connected and constantly communicating.
Keeping the whole firm on the same page starts with the weekly Monday morning meeting. Every single Monday, David McDivitt hosts a meeting with every team member to give firm updates along with providing department goals and reporting accomplishments. The meeting is usually hosted in the Colorado Springs headquarter office but is streamed live to the other four offices. In the age of quarantine and isolation, this meeting still takes place, the only difference being it is hosted from David's home office and broadcast to each team members' computer.
Communicating with Your Team
The interconnectedness of the firm doesn't halt after the Monday meeting. The firm has implemented numerous ways for our teams to keep in constant communication with themselves and our clients. With the client portal, our clients can check the status of their case whenever its convenient to them. Clients can also upload documents to their legal team through this personalized portal, allowing them to submit important paperwork for their case without ever leaving home.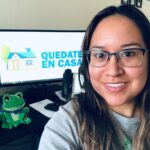 During regular business hours, our clients can call their legal teams in the same manner and with the same phone numbers as they always have. Clear and timely communication with our clients is one of our top priorities. As we started to implement more remote work environments, we ensured we had the tools and capabilities to continue our communications uninterrupted. Each team member has their office phone in their "work from home" environment allowing them to receive and place calls in the same way that they did at the office.
Your Medical Care
The McDivitt team is also constantly on top of whatever medical care and physical therapy needs our clients may be facing. During a time when we're all ordered to stay at home, our team is here to answer your questions about how and when you may receive the care you need.
Getting You the Money You're Owed
As cases progress, our clients are able to sign any documentation they need in order to finalize their case. When their case settles, our clients receive their checks without even having to come into our office.
Providing Remote Notary Service
An additional service we are offering to the public are free virtual notarizations. We understand that you may have important documents that may need to be notarized and we want to offer a way for you to get this taken care of without leaving your home.
Signing with McDivitt it Easy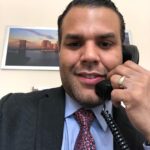 For people who are looking for legal help after an accident and don't want to leave home, they can call our legal specialists 24/7, and become our client by signing documents on their cell phone. We make the process easy and convenient for anyone to get the legal help they need, no matter where they are.
If you or a loved one has been an injured in an accident and need legal help, call us today and we will immediately start working on your case. We are proud to be capable of providing exceptional legal representation to our clients while keeping them safe and in the comfort of their own homes.