What to Expect with McDivitt Law Firm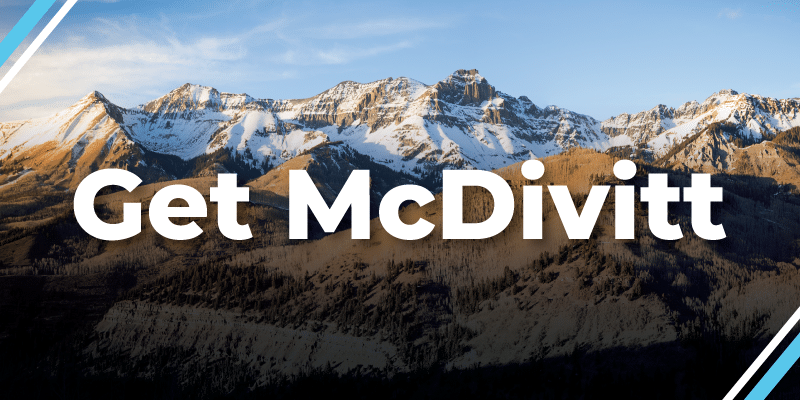 After being injured in an accident, it's understandable that your thoughts and emotions are running rampant.
"What do I do now?"
"How will I pay for all of this?"
"Insurance is only going to pay how much!?"
McDivitt Law Firm wants you to know that you are not alone in this situation. We are here to help you from start to finish to ensure you get the justice and compensation you deserve. While each case we take is unique, one thing you can depend on is what our clients can expect from our firm. We are always a phone call away, we don't get paid until we collect money on your behalf, and we put our clients first – every single time.
We understand that injuries come in many forms and believe us when we say we've seen it all. If you're unsure of how we operate, we've broken down our process to show you what to expect when you have McDivitt Law Firm on your side.
After a serious injury that was no fault of your own, you must seek legal representation. Those who hire an attorney after an injury accident receive up to three times more money than someone who doesn't hire one. McDivitt Law Firm's legal specialists are available 24 hours a day, seven days a week via phone, email, or text message. Our consultations are always free so we can collect information on your case and let you know if we can help right away.
If we believe we can help with your case, we will email you the sign-up document and stay with you on the phone to answer any questions you might have. You become a client the moment you decide to hire McDivitt. After this, an experienced legal team is immediately tasked with building your case. The team consists of an attorney, a supervising attorney, a case manager, and a department director. On top of this knowledgeable and experienced team, you will find that our founding attorney, Mike McDivitt, will be personally involved to regularly review your case's progress.
Depending on the extent of your injuries, the legal team will need to know when you have finished treatment. Remember, just because you have been released from medical care doesn't mean you won't need more treatment in the future. After this, your legal team will gather all of your bills, pictures, records, and any other important materials from your case to send to the insurance company. In this package, your legal team will explain the extent to which this crash has affected your life and begin negotiations for a settlement. Once your attorney feels that they have negotiated a fair settlement for you, they will review the information with you and give you the best counsel moving forward.
When it comes time to settle your case, McDivitt will arrange to have your check delivered as quickly as possible. At this time your attorney will go over all the information surrounding your settlement and answer any lingering concerns or questions you may have. This is the only stage during your entire case with McDivitt when we get paid for our work with you. When the settlement occurs, we will take a predetermined portion of it, which means you have zero fees out of pocket.
If your case must go to trial, McDivitt Law Firm's team of litigators is ready to represent you in court. Insurance companies don't scare us and they know we aren't willing to settle for anything less than what our clients deserve. If going to court is on the table, our attorneys are ready to fight because we believe justice should always prevail. Our attorneys have all gone through the McDivitt Trial Academy to become more than prepared to take on any case that comes our way.
Get help.
Get justice.
Get McDivitt.