There May Have Been a Decrease in Auto Accidents During COVID-19, But Reckless Driving Was at an All-Time High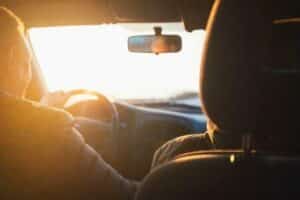 We can all admit that it was nice to drive on near-barren roads during the government-imposed lockdowns. The problem with these almost-empty expanses of asphalt was that many motorists took the opportunity to drive faster than they normally would as there were few other drivers on the road.
According to U.S. News & World Report, traffic cops in Colorado, Indiana, Nebraska, and Utah have witnessed drivers going over 100 miles per hour on highways during COVID-19. Even with fewer drivers on the road, driving recklessly still poses a significant risk to not only yourself but to other motorists who are abiding by traffic laws.
Now that Colorado has lifted lockdowns and more drivers are back on the road, there is no excuse to perpetuate the reckless driving environment that overtook our highways, especially in the summer months. This is also the time of year when most car accidents are likely to occur with the abundance of road trippers, free-wheeling teen drivers, and alcohol-impaired driving.
You can do your part in creating safer roads by:
Obeying the speed limits
Never driving after drinking or taking part in other controlled substances
Calling a taxi or rideshare service for friends who have been drinking or using substances
Limiting the number of passengers in your teen driver's car
Not speeding up to pass through yellow traffic lights
Checking your blindspots frequently for motorcyclists
Slowing down for road construction
Not texting while driving
There is no need to contribute to an auto accident or roadside fatality statistics when the state of Colorado endured so much to get through COVID-19. While it's true that Coloradans are itching to get out and enjoy summer after months of lockdown and social distancing, don't let that energy be the reason you injure yourself or others. Having almost zero traffic during COVID-19 was convenient in many ways, but we can't forget what the traffic patterns were like before everyone began staying home. We each deserve to enjoy a fun and safe summer, free of accidents and traffic tickets.
If you've been injured in a car accident, call McDivitt Law Firm to get the compensation you deserve. The effects of one person's recklessness shouldn't ruin your chances of having a great life and McDivitt is here to help. Our experienced and skilled auto accident attorneys are with you every step of the way in getting justice for you and your family. Contact us today to see how we can help with your auto accident case.