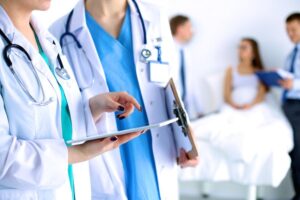 An NPR article from earlier in the summer discusses the contraceptive device, Essure®, which we covered in an earlier blog, "Common Birth Controls: Problematic or Dangerous to Women?". Essure is a device made of two metal coils that is implanted into the fallopian tubes to block and prevent pregnancy. The metal contains PET fibers which are supposed to create tissue growth within the fallopian tubes, and thus, create blockage.
Essure was approved by the FDA back in 2002, and since then the FDA has been receiving numerous complaints about the device. The FDA is now listening to these complaints. According to the article, the FDA updated its short and long terms risks associated with the device. The long term risks currently listed by the FDA include the following:
Unintended pregnancy, including ectopic pregnancy
Pelvic pain
Migration of Essure inserts through the fallopian tubes into the lower abdomen and pelvis
Perforation of the uterus or fallopian tubes
Rash and itching associated with possible nickel allergy
On June 24, 2015 the FDA notified that it plans to hold a meeting with the Obstetrics and Gynecology Devices Panel of the Medical Devices Advisory Committee on September 24, 2015. The Panel is to discuss the risks and benefits of Essure for permanent female sterilization.
The article also discusses the complaints of those who have been adversely affected by the device. The chief complaint is that there is insufficient data about the effects of this device. The article notes that most of the research has been funded by Bayer, the manufacturer of the device, and Conceptus Inc., the developer of the device.
What Can You Do
If you have suffered from Bayer's Essure device, it is important to report any adverse effects to the FDA. Click here for more information on how to do so. If you are injured by a defective medical device it is important to seek medical attention, but it is also important to ensure that the manufacturer or responsible party is held accountable for any injuries caused.