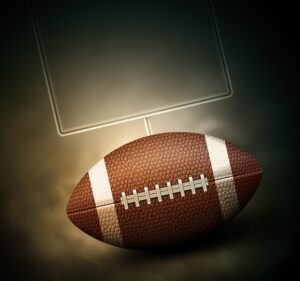 Daily fantasy sports leagues are very popular right now, especially at the height of football season. For those of you who may not know, daily fantasy sports are fantasy sports games focused on the outcomes from that day, or weekend in the case of football, as opposed to an entire season. It's an accelerated version of traditional fantasy sports games. Popular daily fantasy sports sites include DraftKings and FanDuel.
You may have recently seen me in a news piece on daily fantasy sports, as these websites are now being viewed by some as illegal. With Nevada recently banning daily fantasy sports sites in the state until they get gambling licenses, it may make you wonder about the legality of these websites.
Are Daily Fantasy Sports Websites Illegal?
In 2006, the federal government passed the Unlawful Internet Gambling Enforcement Act, which made internet gambling illegal.   The Act does carve out some exceptions, one of which includes fantasy sports games. 31 U.S.C. 5362(1)(E)(ix). The exception does include that fantasy sports must meet the following conditions:
All prizes and awards offered to the winners are established and made known to the participants in advance of the game or contest and their value is not determined by the number of participants or the amount of any fees paid by those participants.
All winning outcomes reflect the relative knowledge and skill of the participants and are determined predominantly by accumulated statistical results of the performance of the athletes in multiple real-world sporting events.
No winning outcome is based on the score, point-spread, or any performance or performances of any single real-world team or any combination of such teams, or solely on any single performance of an individual athlete in any single real-world sporting or other event.
Services like DraftKings are holding on tight to the fantasy sports exception, arguing that daily fantasy sports still fall under this exception. However, the real issue becomes whether daily fantasy sports have the same skill level as traditional fantasy sports games. When it comes to gaming and gambling, the more chance there is involved in a game, the more it looks like gambling.
In Colorado, three elements must be present for gambling of any kind to occur. They are: consideration, chance and reward. If one of the three does not occur, then it is not gambling. Therefore, with respect to fantasy sports, the exception was created in the sense that it involves skill, and therefore, is consider not to be gambling. However, when fantasy sports focus on one game, or a select few games, the "statistical analysis" normally involved in fantasy sports appears to become irrelevant, and more about the luck of choice.
Right now, only 5 states have completely banned daily fantasy sports services. They are Arizona, Iowa, Louisiana, Montana, and Washington. Nevada has only banned the sites until they get gambling licenses. Colorado hasn't made any decisions regarding daily fantasy sports. In a piece by 7 News in Denver, the Colorado Attorney General, Cynthia Coffman, said "she is actively monitoring the situation before determining next steps."   If daily fantasy sports were to be considered gambling in Colorado, the people would then have to vote to change the state Constitution in order to make it legal.
It will be interesting to see whether the legality of daily fantasy sports will be further challenged, especially given the profits these websites make.
If you liked this blog, please rank us using the stars above. We will work to create more content that you may find interesting based on these ratings.