Previously, I have written about the contraceptive device, Essure, a device implanted into the fallopian tubes to block and prevent pregnancy. Back in June of 2015, the FDA notified that it planned to hold a meeting with obstetricians and gynecologists in September to discuss the risks and benefits of this device. The meeting occurred, and after review of the information provided to the FDA, the FDA announced the following:
It ordered Bayer, the maker of Essure, to conduct a post-market surveillance study to obtain more data about Essure's benefits and risks.
It intends to require that a boxed warning and Patient Decision Checklist be added to the product labeling to help ensure that a woman receives and understands information regarding the benefits and risks of this device.
It is in the process of completing its evaluation of the trade complaint regarding allegations of clinical trial misconduct.
Black Box Label
On February 29, 2016 the FDA announced that it issued a new, mandatory clinical study for Essure to determine the risks, and that it is requiring a boxed warning or a "black box" warning to notify consumers of the risks associated with the device. In addition to the black box warning, the FDA is requiring a patient decision checklist be signed by patients and doctors before the device in implanted. According to CNN, more than 5,000 women have filed grievances with the FDA since Essure became FDA approved back in 2002.
Risks associated with Essure include: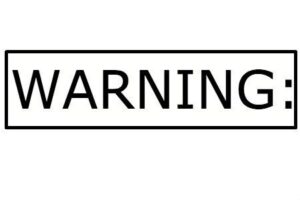 Unintended pregnancies,
Ectopic pregnancies,
Miscarriages,
Stillbirths,
Severe pain and bleeding, and
Migration of device and perforation of organs.
As part of the clinical study, Bayer is required to follow more than 2,000 women for at least three years, comparing women who use Essure to other methods of sterilization. If Bayer does not begin its study within 15 months, the FDA can declare the device misbranded.
It's problematic to think that a device that has been causing problems in women took so long to even get this recognition by the FDA, and yet still remains on the market. According to the CNN article, a former FDA contractor and congressman had provided the FDA with raw data showing a total of 303 fetal deaths in women who had used this device. The FDA is citing 294 deaths; regardless, those deaths are extremely problematic. Plus, just weeks before, in a Reuter's article, it stated that the FDA said that there were only five fetal deaths.
Clearly, there is more to learn about this device, which is what makes it so risky for women to choose to have this device implanted. Of course, this is a conversation to have with your doctor. However, if you have been injured after implantation of Essure, it's important to contact an experience attorney right away.