McDivitt Law Firm sponsors PSA portion of High School Traffic Safety Challenge
McDivitt Law Firm is proud to team up with Drive Smart Colorado for the fifth consecutive year on the High School Traffic Safety Challenge. Traffic related deaths are the number one killer of teens and this annual competition challenges students to design a seven-week long traffic safety program to fit their schools' individual needs.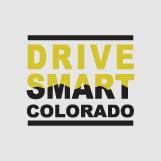 McDivitt's role in the Drive Smart Challenge is the sponsorship of the video Public Service Announcement (PSA) contest portion of the program. McDivitt firmly believes that when teens are providing the message to their peers, it is more effective in speaking to and motivating other teens to drive safely.
Get Filming
If your school is taking part in this year's Drive Smart High School Traffic Safety Challenge, we would love for you to participate in McDivitt's PSA contest. You pick the topic, write the script, direct, and produce. The various ways to approach this challenge are endless. Find out the rules and FAQs of the PSA portion!
What Do You Win?
The school of the winning PSA entry will receive a $500 donation and the PSA will be aired on local television stations.
For more information, rules, and ideas, please click here, or e-mail Lisa Bush at [email protected].
To view last year's winner, please go to
https://www.mcdivittlaw.com/2014-psa-drive-smart-winner/.
McDivitt Makes A Difference
The professionals at McDivitt Law Firm work with clients who have been injured or lost loved ones in automobile accidents. To assist in the fight against distracted driving and driving under the influence, the firm encourages individuals to make responsible and educated choices about safe driving.
Whether McDivitt Law Firm pays for safe cab rides home, sponsors local education programs, or supports area charities, the law firm is committed to helping others. That's why it created McDivitt Makes A Difference—a year‐round program that encompasses all of its community efforts.
About McDivitt Law Firm
McDivitt Law Firm is a Colorado-based law firm that has been providing legal representation to injured victims and their families throughout the state of Colorado for the past 40 years. Founded by Mike and Karen McDivitt, McDivitt Law Firm has an experienced team of lawyers, paralegals, and support staff who provide their clients with caring and thorough legal service. Visit www.McDivittLaw.com to learn more.