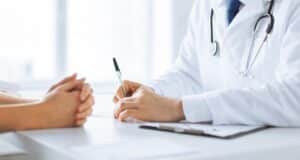 If you have been injured in a car accident, it is important to find a qualified and experienced doctor to diagnose and treat your injuries. Even if you believe that you are uninjured, you should be examined quickly after your accident. Many car accident injuries can only be diagnosed after undergoing specific testing, such as an MRI or CT Scan. When you file a claim after a car accident, your doctor's examination, evaluation, and treatment will have a significant impact on your ability to collect compensation. Injured drivers in Denver can face difficulty settling auto insurance claims after an accident or collision. It is important to have an experienced lawyer to help you get a settlement for any injuries or damages that you have suffered.
Injuries after a Car Accident
A car accident can be a traumatic ordeal and can lead to a wide range of injuries – both minor and severe. Depending on the severity of your car accident, you could be left with permanent disability and chronic pain. These injuries aren't always physical. Car accidents are a leading cause of PTSD, and should always be treated seriously. Any untreated brain injuries can lead to trauma like anxiety, depression, and severe emotional distress.
Some of the most common injuries after a car accident include:
Traumatic brain injuries

Spinal cord injuries

Muscular sprains and tears

Ligament sprains and tears

Spinal instability

Fractures

Internal organ damage

Disfigurement

Burns and scarring
What Doctor to See after a Car Accident
After a car accident, which doctor should you see? Should you head to the emergency room or call your primary care physician after an accident? In general, after a car accident, you should head immediately to the emergency room or urgent care clinic. Your primary care doctor does not routinely handle or diagnose accident injuries. Therefore, you want to be seen by a doctor that has extensive experience diagnosing and treating accident injuries, such as fractures, traumatic brain injuries, and soft tissue injuries. If left untreated, serious injuries can lead to permanent disfigurement, scarring, amputation and permanent loss of mobility.
A Specialized Car Accident Doctor Can Add Value to Your Claim
Another reason why you should be treated by an emergency room doctor or specialist is that your medical provider injury documentation will be an important aspect of your case. Getting a thorough examination and detailed diagnosis can help your insurance company set a value for your claim and can give your car accident lawyer the information they need to obtain maximum compensation after an accident.
When you are seen and treated by a specialist, such as an orthopedist, neurologist, or surgeon, they will record important information in your medical record. This information can help your lawyer add value to your claim and possibly ensure that you receive the money you need to fully recover. Some of the information that will be used to value your case, include:
Detailed history of the accident
Detailed history of pre-existing injuries and conditions
Detailed history of medical testing and blood work
Detailed history of specialized testing, such as MRIs, X-rays, CT Scans, etc.
Referrals to other specialists for pain management or surgeries
How your car accident likely affected your pre-existing conditions
Details of how your injuries will likely affect your future
How your injuries will impact your future ability to work, enjoy life, and perform basic daily care
Who pays medical bills after a car accident?
After a car accident, the negligent driver's insurance company is responsible for paying the medical expenses, lost wages, and future medical costs associated with the accident. In order for this to occur, you need a qualified and experienced car accident lawyer on your side to prove liability and negotiate a fair settlement with the insurance company that can cover all your accident expenses – both now and in the future.
Treatment with Your Doctor
Do I need to attend all scheduled doctors appointments?
The answer is YES. Any gaps in treatment will likely have negative implications on your case and will give the insurance company the fuel it needs to reduce your compensation. If you've missed appointments, failed to fill prescribed medications and take them appropriately, or not attended therapy sessions, the insurance company will use this as proof that you are not as hurt as you claim to be. Help your attorney and your case by being an exceptional patient and following up with your doctor regularly. Save any and all empty pill bottles and medication receipts to show how your injury affected you, especially over-the-counter medication that is more difficult to track. In addition, never miss an appointment or therapy session.
How Long After Car Accident Can You Claim Injury in Colorado
In the state of Colorado, you only have three years from the date of the accident to file a claim. This is known as the statute of limitations and if you miss this deadline, you will lose your chance to file a claim against the responsible party. Immediately after your car accident, it's important to contact an experienced personal injury lawyer. Your lawyer will help ensure that you do not miss any critical deadlines and will protect your right to collect compensation, every step of the way.
Contact Our Denver Car Accident Lawyers
When pursuing treatment, therapy and rehabilitation, it is vital to collect compensation or damages that you may be owed. Our Denver law firm will fight to make sure that you receive the payment you need to cover hospital fees including therapy expenses. Contact the McDivitt Law Firm auto accident attorneys in Denver 303-426-4878, Colorado Springs 719-471-3700, or Pueblo 719-542-3700 as soon as possible. We offer a free consultation that will help you understand your rights and options without obligating you to work with us any further.