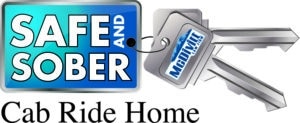 Because Cinco de Mayo is widely celebrated in southern Colorado, we'll be hosting our ongoing Safe and Sober Free Cab Ride Home program in Colorado Springs, Pueblo, and Pueblo West.
We've helped a lot of people whose lives have been impacted by drunk driving, which is why we believe so strongly in our Safe and Sober program and want to keep the roads safe for everyone. In fact, we've covered the cost for more than 7,000 rides home since 2007.
One Tequila, Two Tequila, Three Tequila, Cab.
Our Safe and Sober Free Cab Ride Home program is for adults who have been drinking or who don't have a safe way home. Rides will be available in Colorado Springs from 7 p.m. on Saturday, May 5, through 3 a.m., on Sunday, May 6.
For a free ride home, call one of the following cab companies and tell them your ride home is on McDivitt Law Firm:
Colorado Springs
Call Yellow Cab Company of Colorado Springs at (719) 777-7777.
Pueblo & Pueblo West
Call City Cab of Pueblo at (719) 543-2525.
Remember, rides are provided to your home—not to other drinking locations. Due to the high number of ride requests on Cinco de Mayo, we can't guarantee rides for everyone who calls; however, every attempt will be made to accommodate all requests.
Did You Know…?
Widely misperceived as Mexico's Independence Day, Cinco de Mayo is actually the anniversary of when 4,000 Mexican soldiers forced the French out of Puebla, Mexico, in 1862.