Why You Might Want to Get the Largest Policy Limits Possible When Buying Car Insurance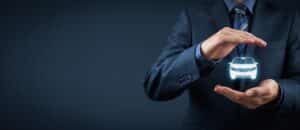 Maybe you've purchased a new car or you're thinking about changing your car insurance policy. You're probably focused on getting the lowest premium possible, but have you considered what that means in terms of your policy's coverage?
Liability Coverage in Colorado
There are different types of coverage when it comes to auto insurance. In Colorado you are required to have minimum liability coverage in the following amounts:
$25,000 per person for bodily injury;
$50,000 per accident for bodily injury; and
$15,000 per accident for property damage.
So what does that mean? If you are at fault for an auto accident then the most your insurance company will pay for the injuries you caused to the injured party is $25,000. The injured party will most likely come after you for any injuries and damages in excess of this amount.
Uninsured/Underinsured Motorist Coverage and Higher Policy Limits
However, if you are injured in an accident cause by someone else it is very likely that the at-fault person will also only have $25,000 in liability coverage to pay for your injuries. Though, you may purchase separate from the liability insurance mentioned above something called "uninsured" or "underinsured" motorist insurance (UIM), which will compensate you for damages you suffer caused by the person who caused the accident in excess of the liability insurance that other person has.
Once you have purchased your liability insurance coverage (which is required by law to be available to pay for the damages you cause others in an accident) then you may also purchase UIM insurance which is usually quite reasonable. Remember most companies will only let you buy UIM insurance in an amount equal to the amount of "liability" insurance you purchase.
What Should You Do?
So, what should you do when you are looking at purchasing insurance coverage? State law requires the minimums stated above, but that doesn't mean you have to have those limits. The higher the policy limit, and thus UIM benefits, the more likely you will be covered in the event anything catastrophic happens. It is important to think about how much you can afford not only monthly, but in the long run if you are in an accident.
The takeaway is that it is worth the extra premium to buy more liability insurance than the required $25,000 minimum, and it's especially important to buy as much UIM insurance as you are allowed—it is relatively inexpensive.
For more information, checkout our previous blog on what your auto insurance policy really covers and our car accident FAQ page.