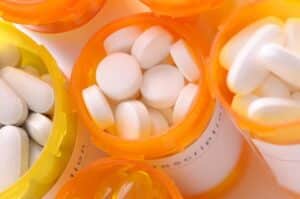 What is Xarelto?
Xarelto is a commonly prescribed blood-thinner, used mainly to prevent blood clots in patients. Sold by Johnson and Johnson in the United States, and Bayer in Europe, the drug produced almost $2 billion in sales in 2013. If you go home for your lunch, you might see an ad on TV for Xarelto featuring various celebrities, such as NBA Champion Chris Bosh, Golf Legend Arnold Palmer, actor Kevin Nealon and Nascar Driver Brian Vickers. Across the globe, if someone is taking a blood thinner, 34% of the time they are taking Xarelto. The drug has only been on the market for 4.5 years since the Food and Drug Administration (FDA) approved Xarelto for prevention of blood clots back in July of 2011.
Why are we talking about Xarelto?
Due to the fact the Xarelto is such a prominent drug on the market today, we feel it is important to warn consumers who are either taking it or know a loved one who is taking Xarelto without knowing the true danger. The label on the bottle does not list all of the possible side effects of the drug. Unfortunately, Xarelto was manufactured and sold to patients without an antidote, ie: if your blood gets too thin, there is no drug you can to take to thicken it back up and prevent an uncontrollable bleeding event. Additionally, there is no routine way to test your blood at home for this sort of issue. By contrast, Warfarin is also a widely used blood thinner, approved by the FDA in 1961, with an approved antidote.
Injuries to look for if taking Xarelto include:
Bleeding in the abdomen,
persistent or frequent nosebleeds,
unusual bruising,
coughing up blood,
vomit that contains blood or is black,
severe headaches,
dizziness, fainting,
frequent and unusual weakness,
cerebral hemorrhages or other hemorrhages.
The Bottom Line: It's About Money
Johnson and Johnson boasted over $16 billion in profits last year. Surely, a company with those kinds of resources could have looked into producing an antidote to protect patients from bleeding out, something that already existed with a drug like Warfarin, before putting the drug on the market. Despite all of the health risks involved, the Xarelto website still touts that the drug has over 13 million prescriptions in the US. With a population of about 318 million, this means that 1 in about 25 people you meet will have a prescription for Xarelto on average.
Why should you contact an attorney today?
You or your loved one may be in danger, and you owe it to your family to talk to your doctor, and also a lawyer. You may be entitled to compensation and you need an attorney to fight for your rights against such a large institution as a pharmaceutical company. Something as simple as a nose bleed, or blood in your urine or stool, could be a sign of something worse to come down the road. Please contact your doctor right away if you see these signs. And then contact an experienced attorney to ensure that your legal rights are protected.